Axess Field Services Core Competencies
Online retrieval of corrosion coupons and monitoring probes
Coupon analysis and Probe data reporting
Site surveys and equipment audits of corrosion, erosion and chemical injection systems
Chemical optimization and performance evaluation projects
Sidestream monitoring
Corrosion and Erosion control well testing services
Hot-tapping of new access systems
To receive our client reference list and reporting templates
Coupon Retrievals
Installed for a period of time, usually changed out every 90 days, coupons are a basic form of monitoring and the correct handling of coupons ensures that the data you've been waiting for is not compromised. Retrieval work is more than adhering to work instructions. It demands that the tools are function tested and pressure certified, and that the operators value their role in delivering accurate and vital data.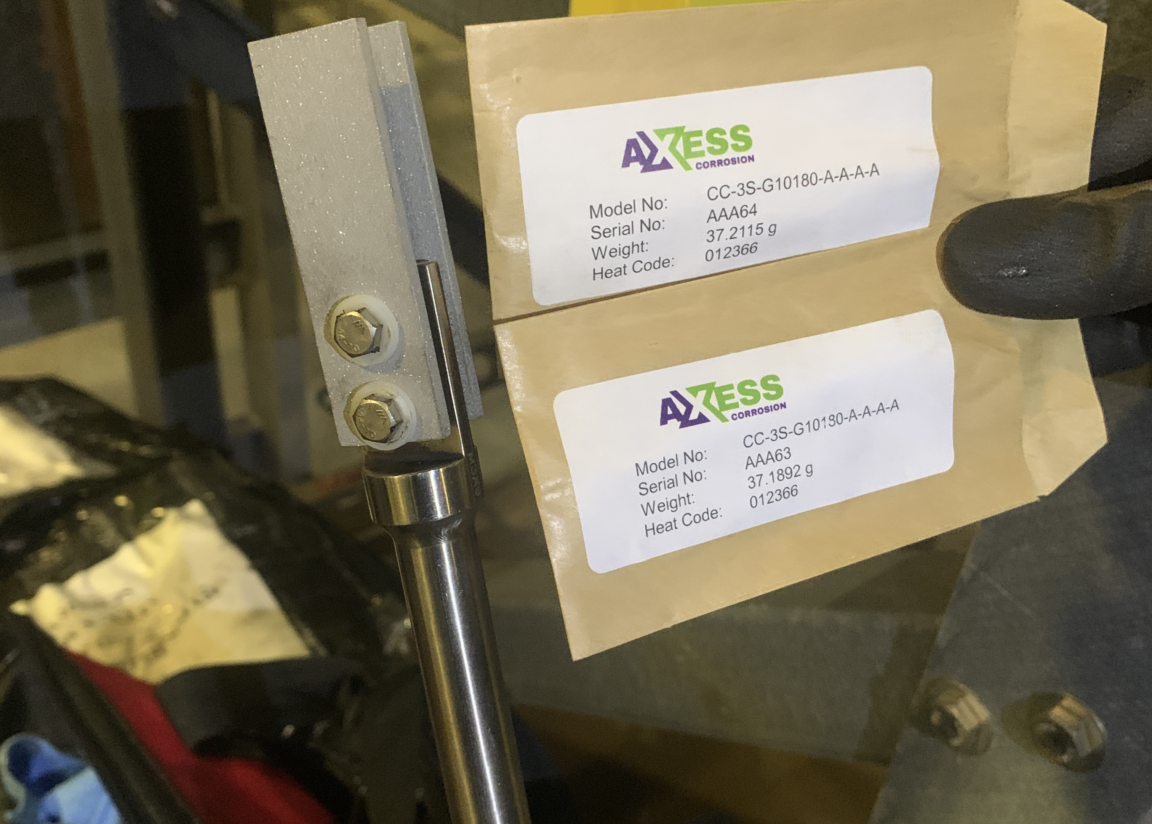 Analysis & Reporting
Analysis can include various measurements. Weight loss is the central measurement and the two methods of cleaning ensures very little metal loss occurs during that process. An average weight loss during cleaning is factored in to the final weights to improve accuracy of the data. White light and pit depth are measurement options as well as microbial data results from swabs taken immediately after coupon retrieval.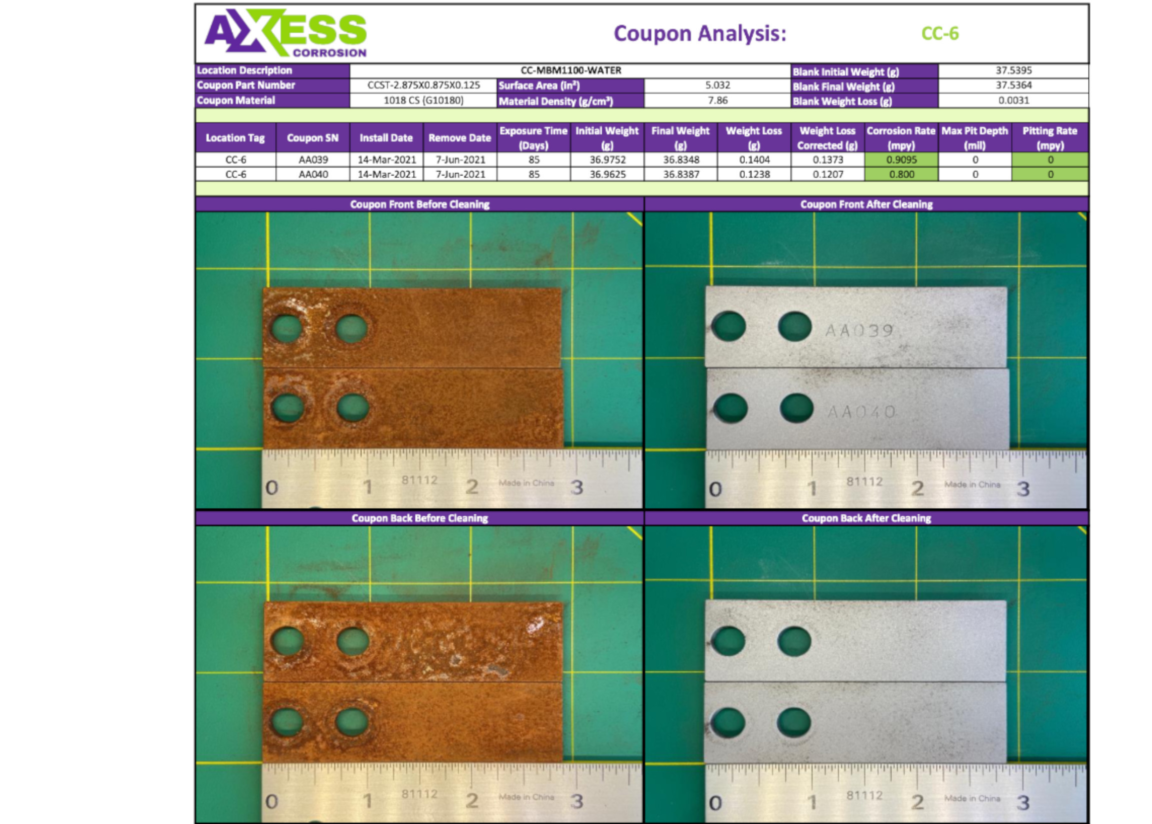 Site Surveys
Capturing critical monitoring location data is paramount to a successful monitoring campaign. Fittings and seal materials should be captured to ensure that there is no potential for galling or seal failures. Device lengths and types assist with preparing the scope of work and information around orientation and process conditions all contribute to managing risk and ensuring the safe execution of the scope.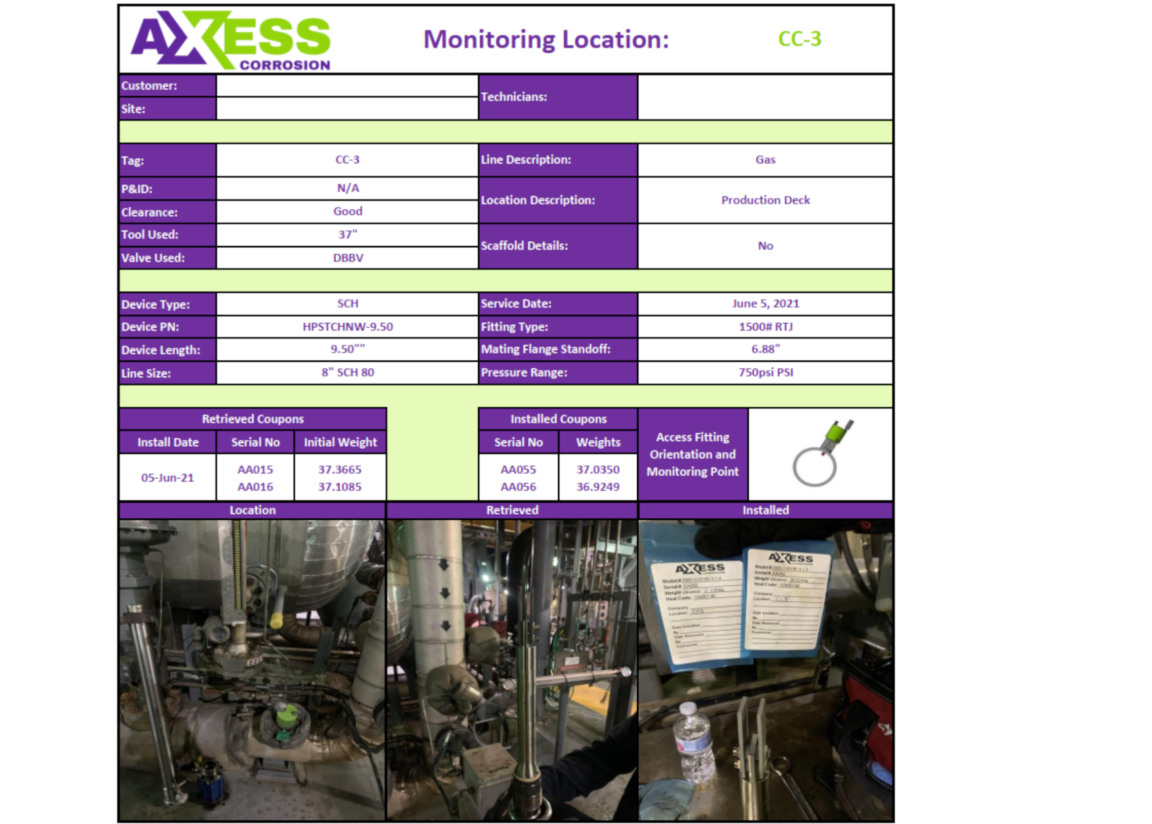 Sidestream
Where there are no permanent access fittings in place the side stream offers a temporary monitoring solution ideal for chemical evaluation or optimization trials. Axess standard four cell manifold is designed to provide the ability to monitor with multiple sensor types and easily connect to process outlets or sample points. Supplied in a foam lined case, the units are customizable and portable. Standard options are rated to 1000psi and manifolds up to 10'000psi are available for well testing applications.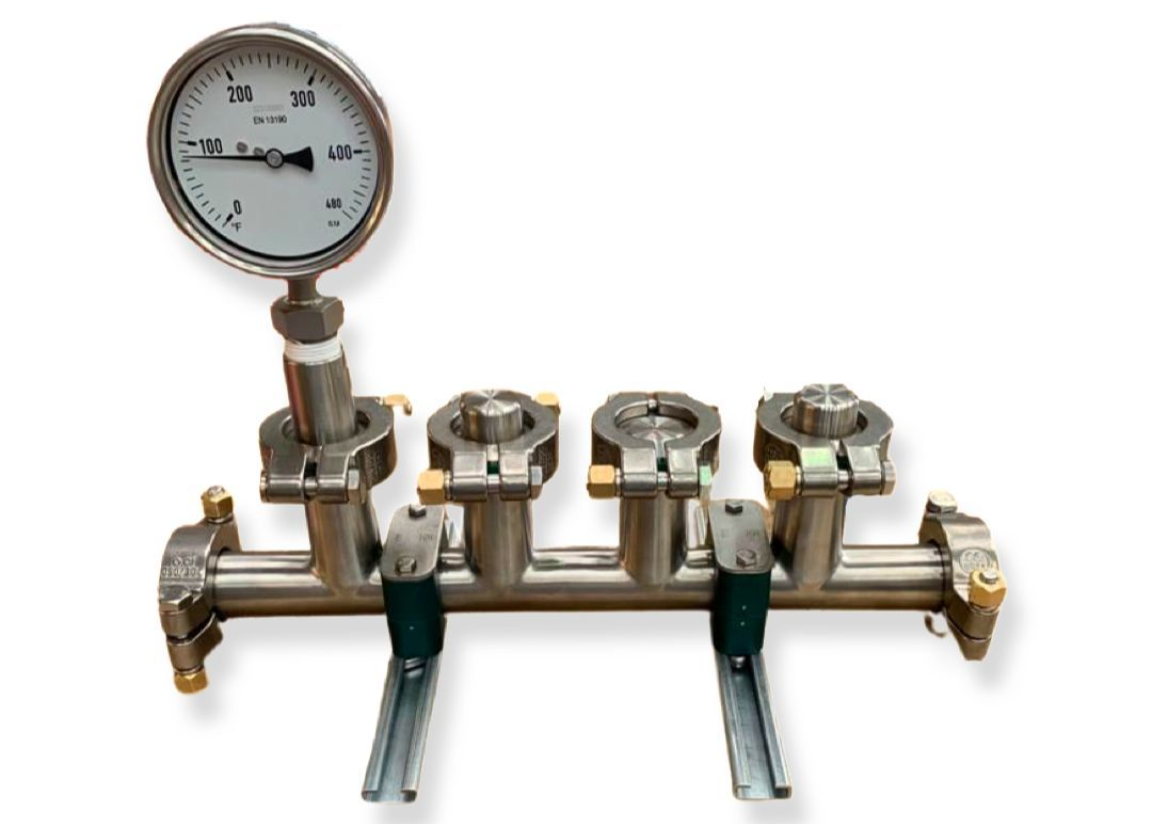 Hot-tapping
Axess provide the safest hot-tapping equipment designed for the online installation of both 1" and 2" access fittings. The Janus™ service valve kit utilized and provides a genuine double seal of the fitting connection and double isolation of the process. Available as twist drills or trepan cutters, the Axess hot-tap kit stands alone in it's versatility. The legacy carrier plug HTK is also supported and Axess supply the kits, cutters, spare parts and training.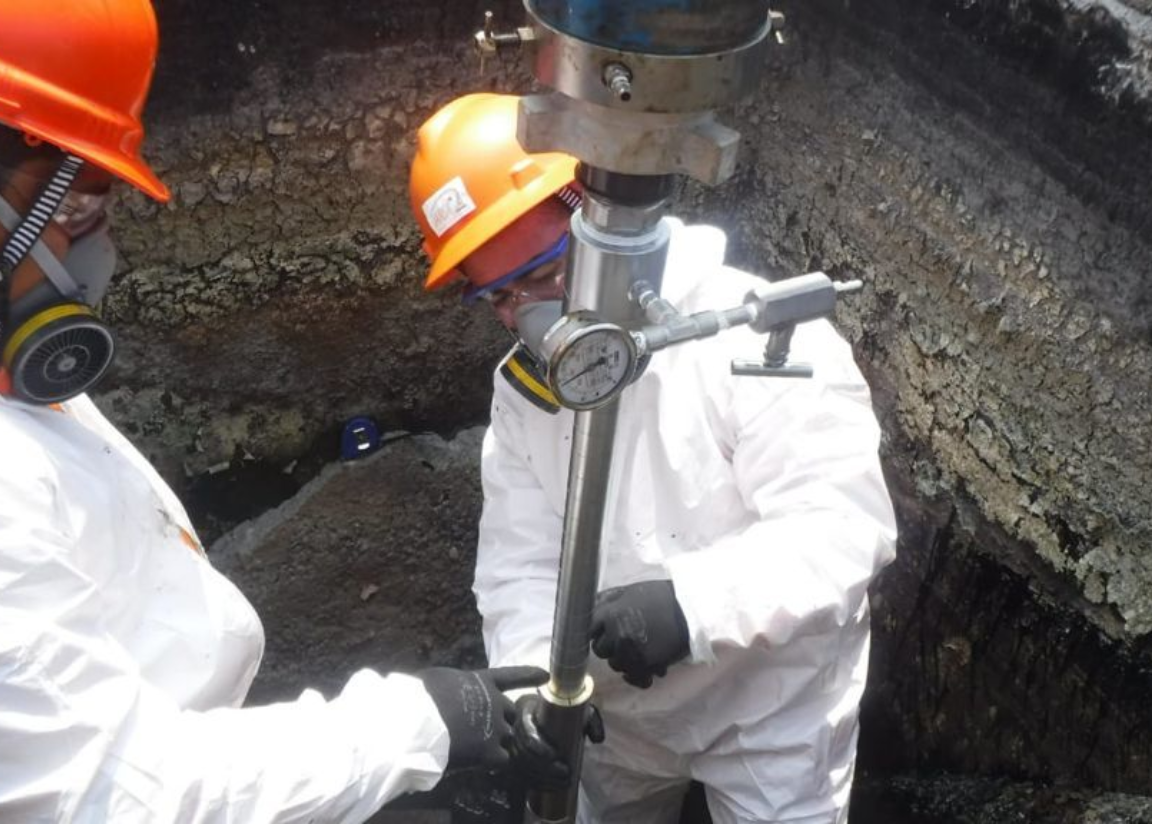 Training & Certification
Axess provide the most complete training and certification programs for the safe use of online retrieval tools. Our third party certified trainers not only deliver safety awareness, but work with you through risk assessments and the competency management of trainees. We are your partner in ensuring your people have a solid foundation of knowledge and understanding before we begin the practical sessions. The training can be conducted using either hydraulic or mechanical retrieval tool kits and we can use single or double isolation valves. When using the mechanical equipment, Janus™ guards will be fitted to the retrievers and we can perform hundreds of retrievals on our custom flow loop at pressure up to 2000psi. Axess can add modules covering the lower pressure retractable system and basic corrosion monitoring techniques as well as coupon analysis and reporting. A Hot-tapping module is offered using the only safe hot-tap kit that functions with a double isolation Janus™ service valve.
There are various options for how the training is executed, depending on availability or access to site, however Axess can provide both classroom and workshop sessions at our facilities in Texas. We complete our sessions with a service visit to an onshore client facility where we go through the permit to work, job risk analysis and carryout online retrieval's at pressures above 1000psi. All the work planning and reporting is built into the training program and we film the work being completed by the trainees in the field.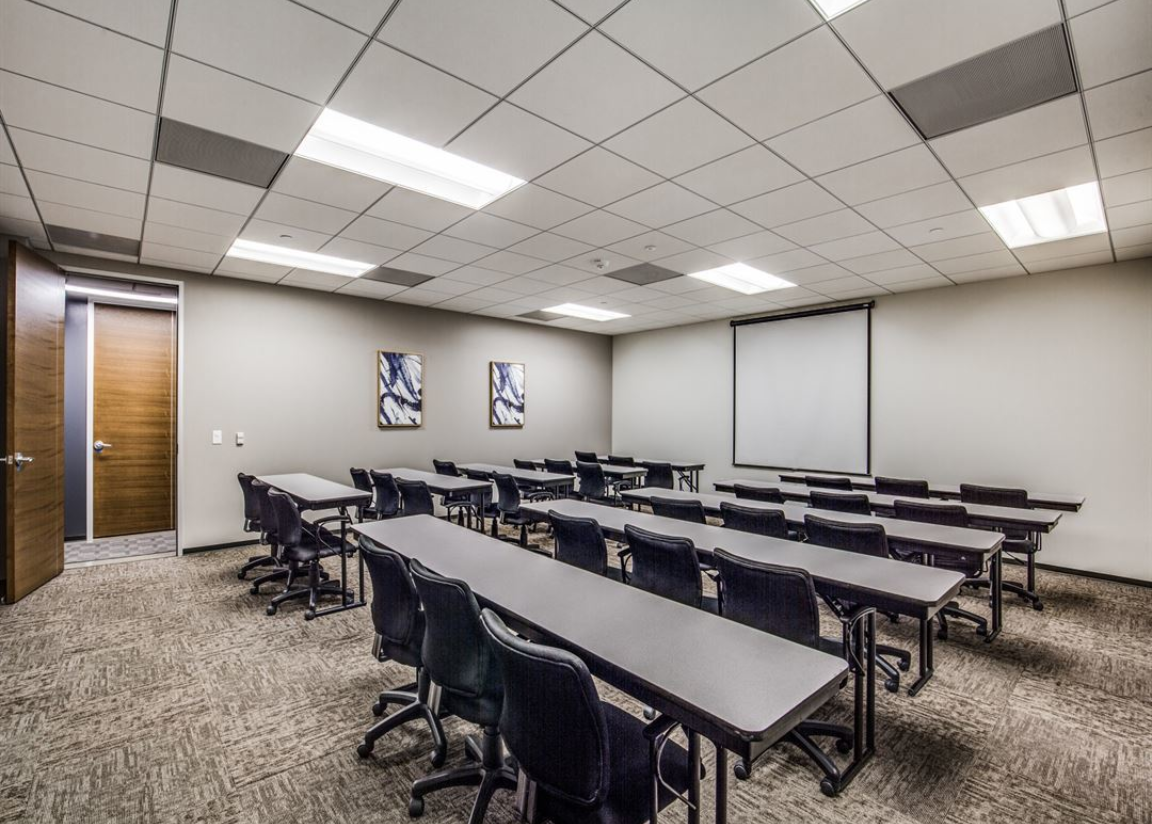 AXIS Database
Our clients benefit from access to the critical data their systems provide from our AXIS software package that is available over the web or across a range of fixed operating platforms. We store the vital information related to system materials, seal material grades, latest coupon or probe element materials and the full service history, including process flow diagrams with monitoring location tag details, photographs and where applicable, the GPS location. With a single click you can plot and trend your data and send out reports.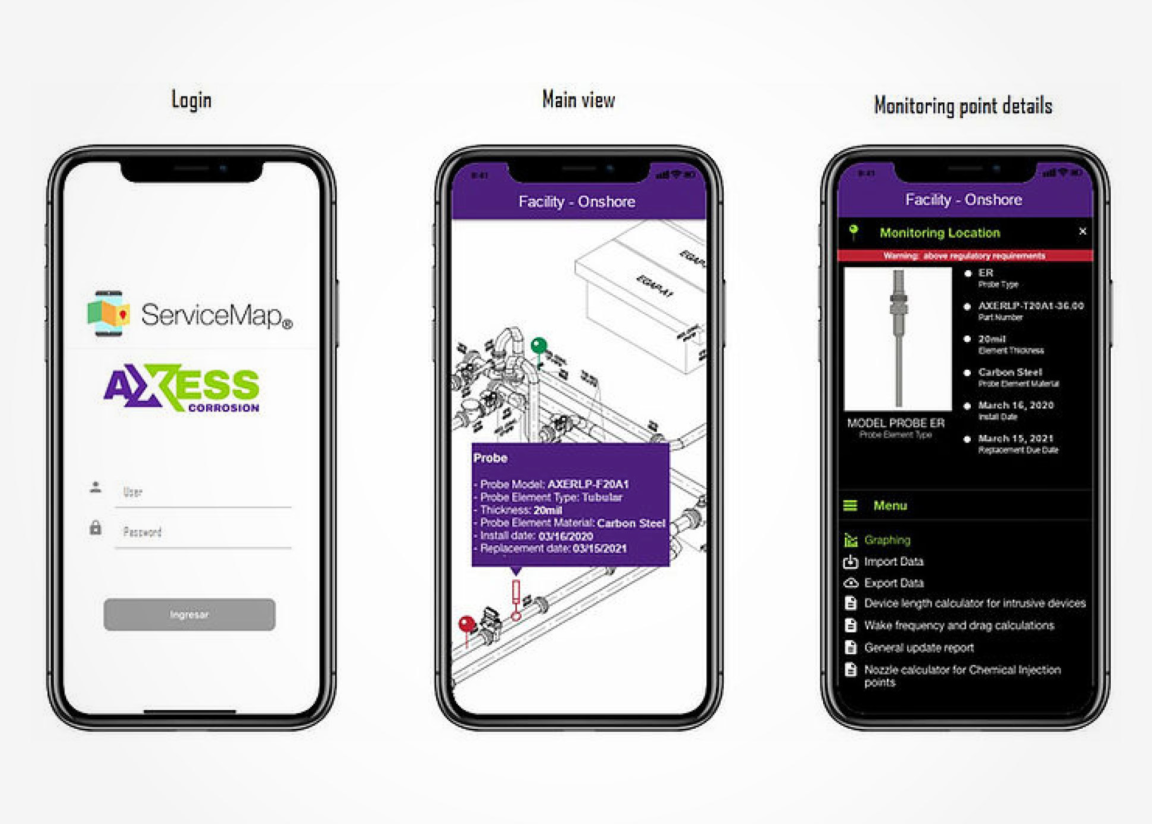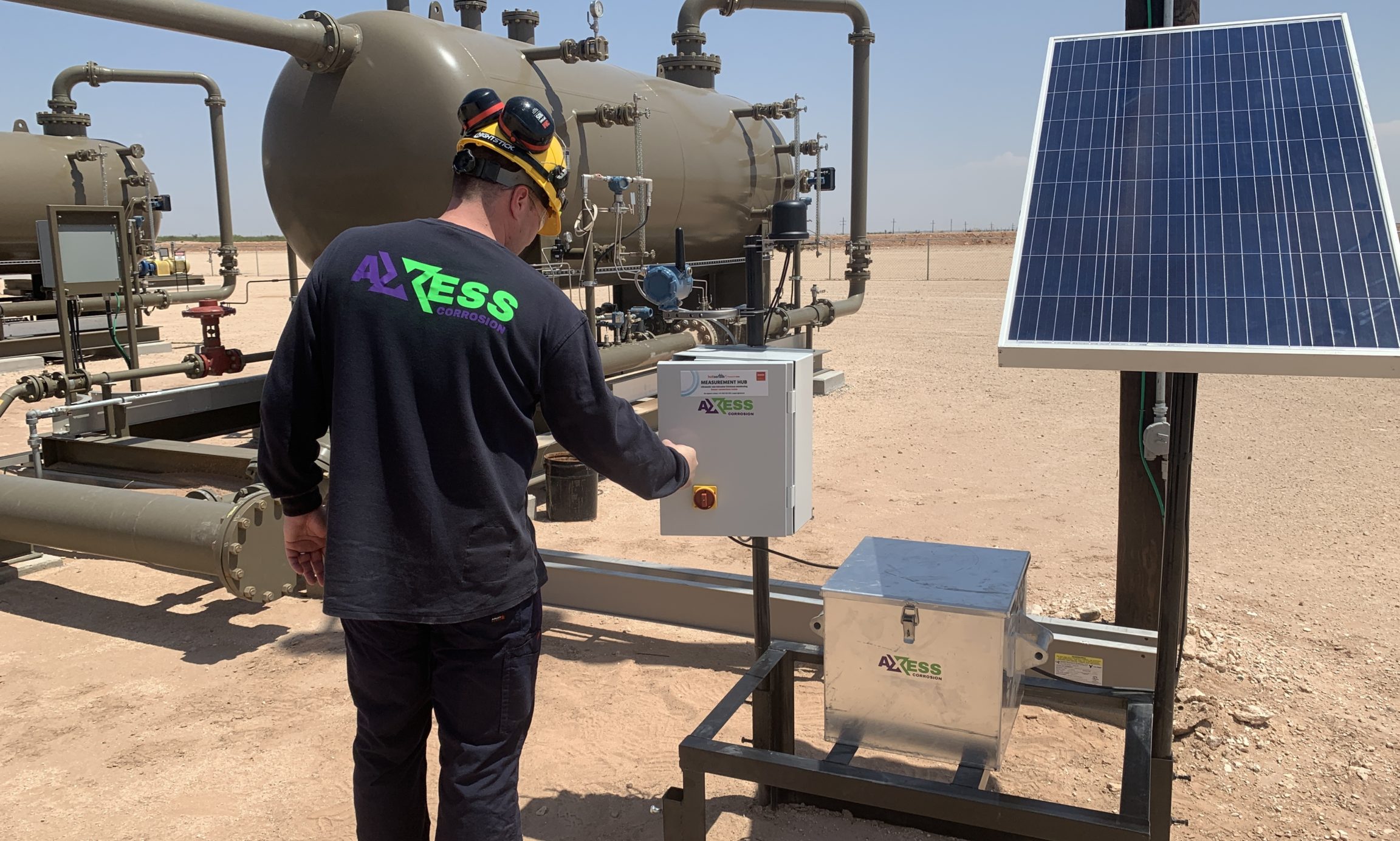 "Since working with the Axess team I have gained considerable knowledge about coupons and really did not have a clue. This has given me information to understand my teams needs and direct them in the most positive way. Axess have worked with me to reduce our cost and give me alternatives that I appreciate."
W.G
SUEZ Water Process Technologies