High Pressure Hydraulic Access Fitting System
The Axess 2" Hydraulic Access and Retrieval System provides a complete solution for the online safe, reliable installation of probes and coupons from high pressure piping, and vessels at pressures of up to 6,000 PSI (414 Bar) and temperatures up to 204°C (400°F).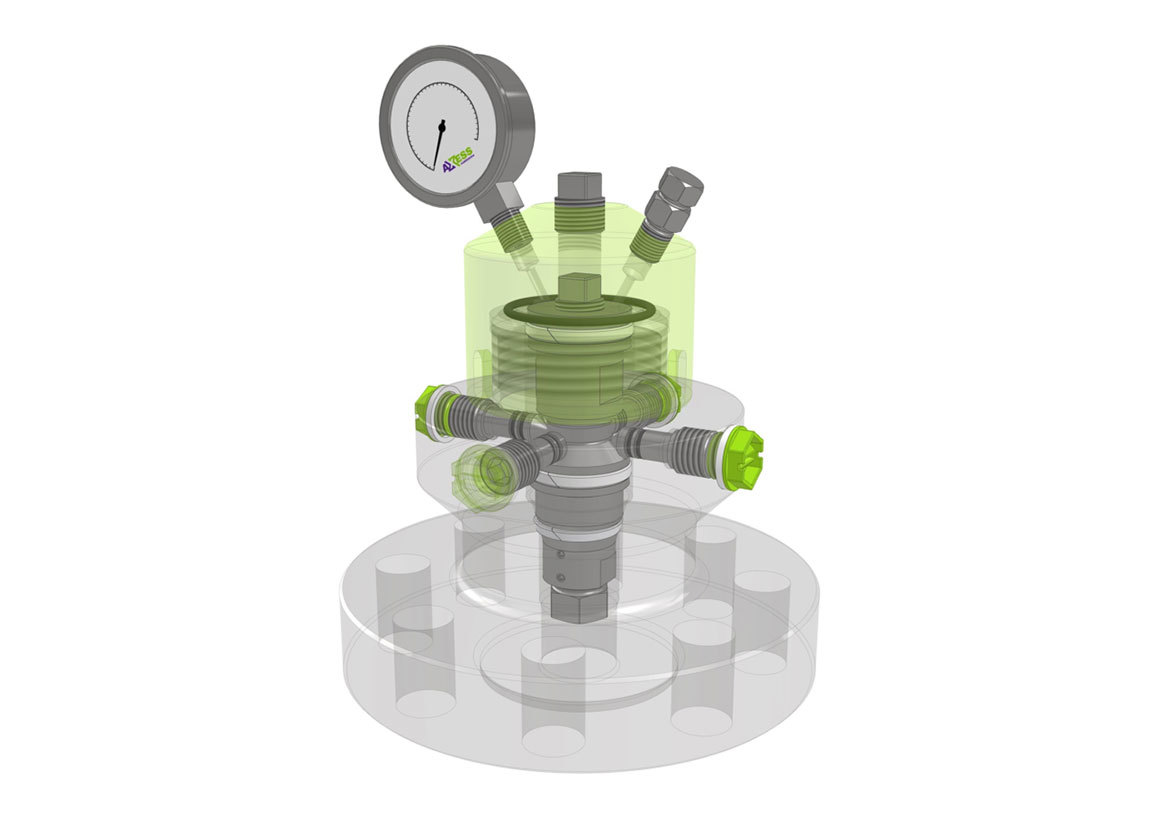 High Pressure Mechanical Access Fitting System
The Axess 2" Mechanical Access and Retrieval System provides a complete solution for the online safe, reliable installation of probes and coupons from high pressure piping, and vessels at pressures of up to 6,000 PSI (414 Bar) and temperatures up to 204°C (400°F).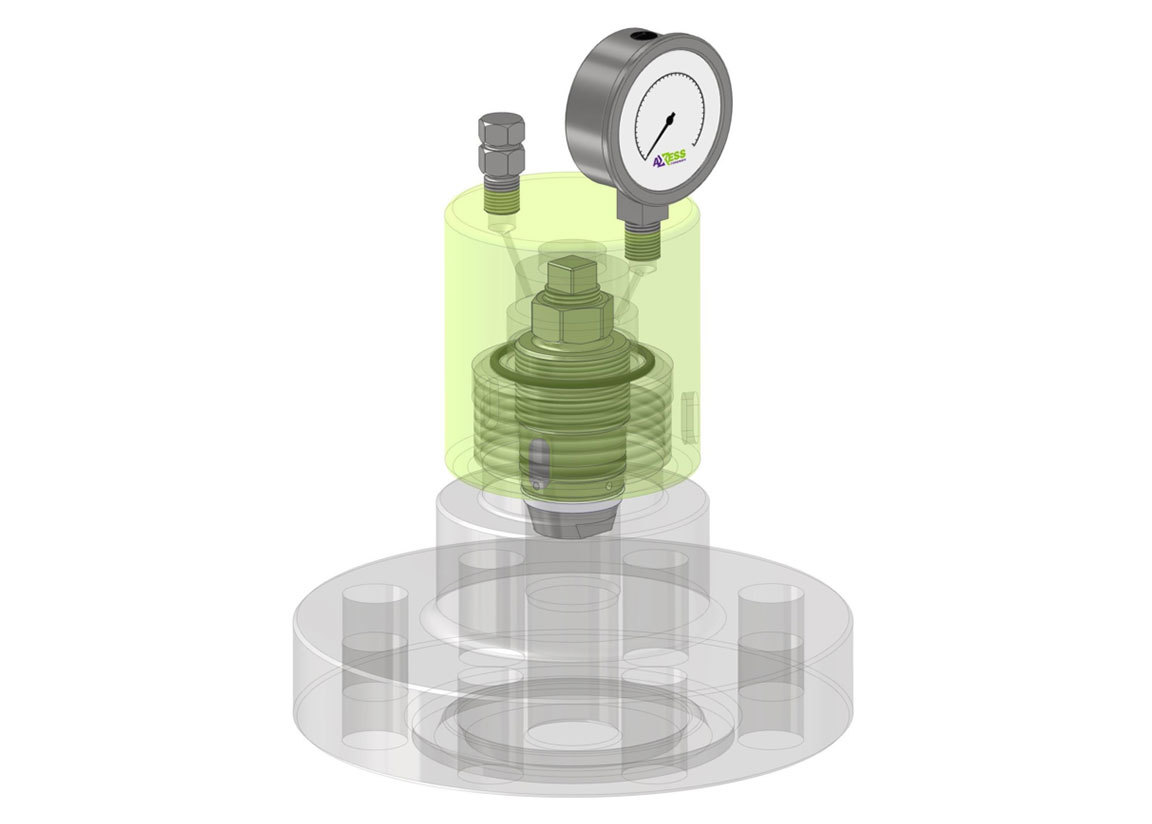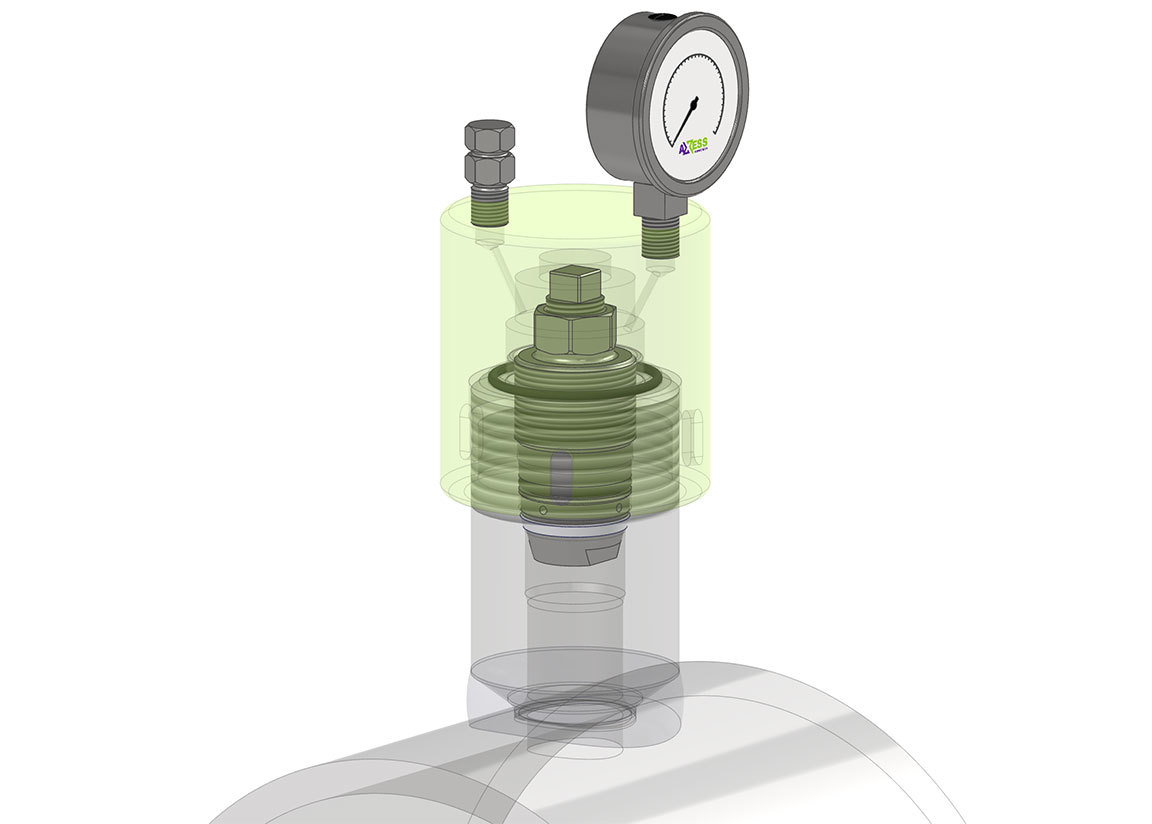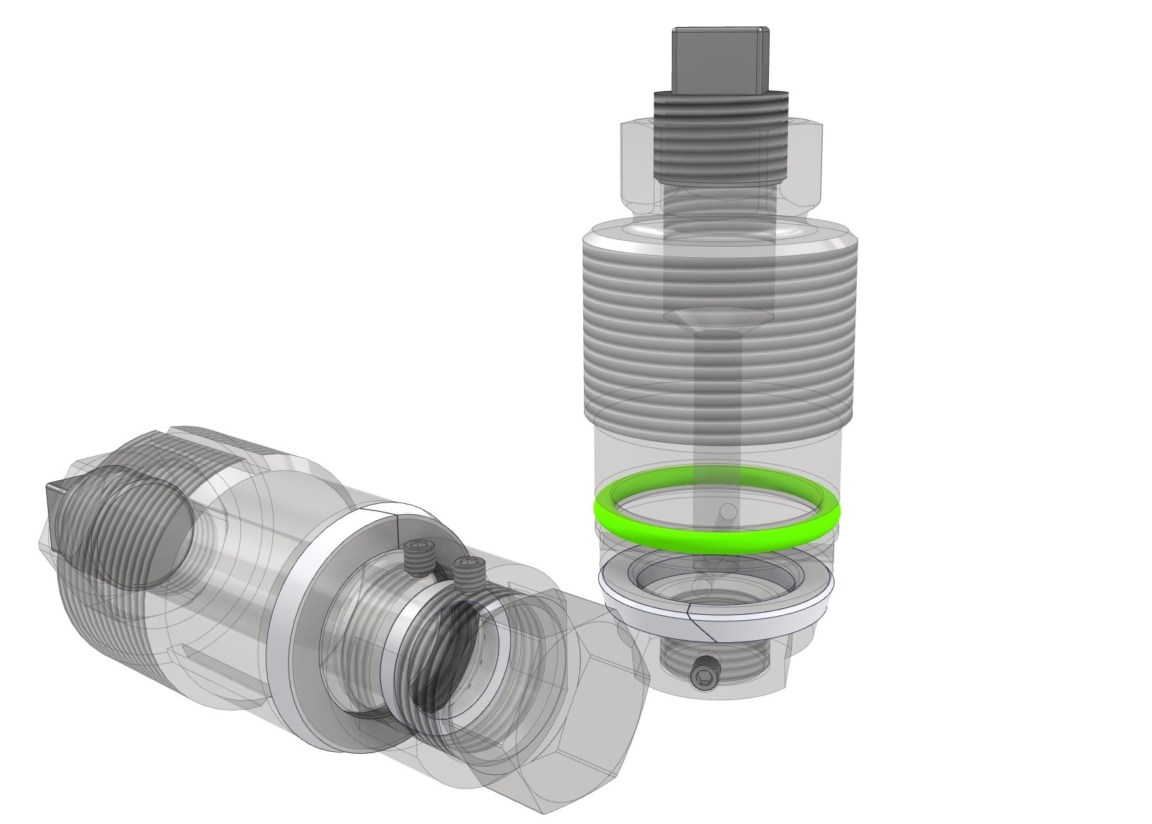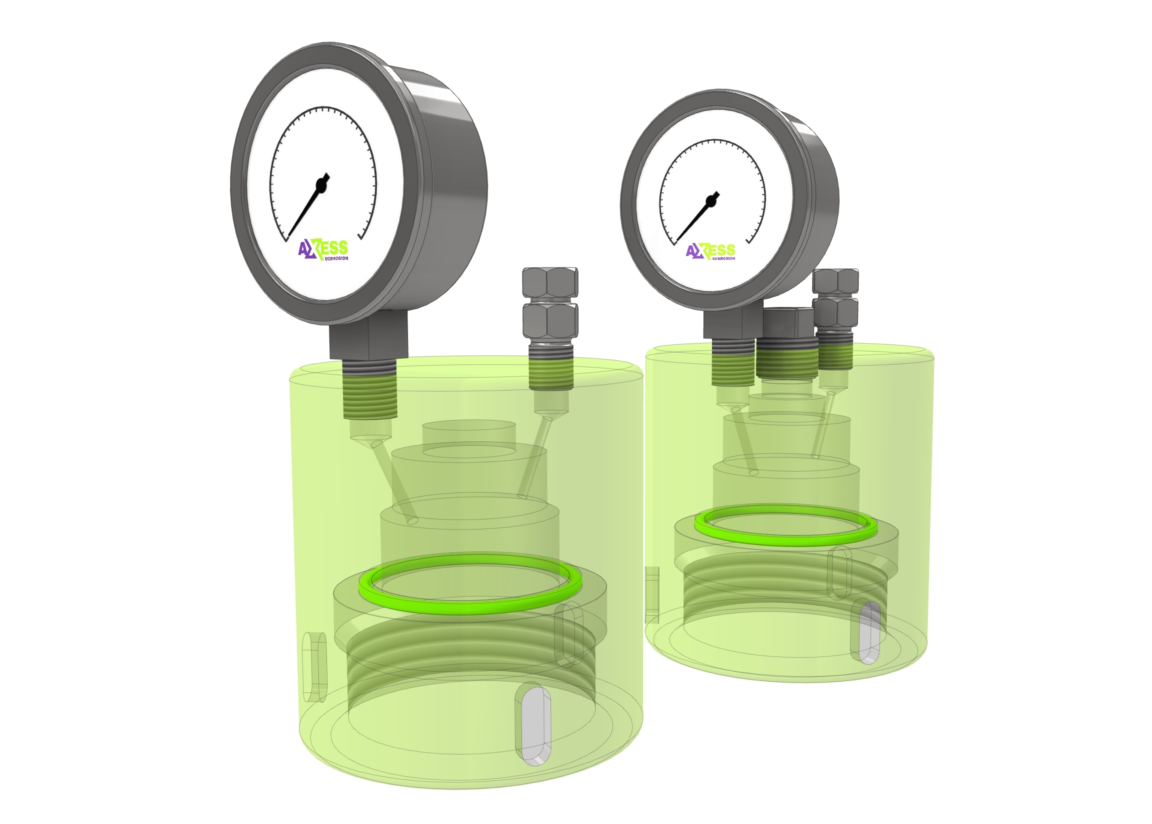 High Pressure Retrieval Equipment
Axess Corrosion Retrieval Tools and Service Valves are used to safely and efficiently insert and retrieve probes, coupons, sensors, and chemical injection devices from a process under full operating conditions and pressures. We manufacture hydraulic, mechanical and dual use version retrievers with Janus™ technology.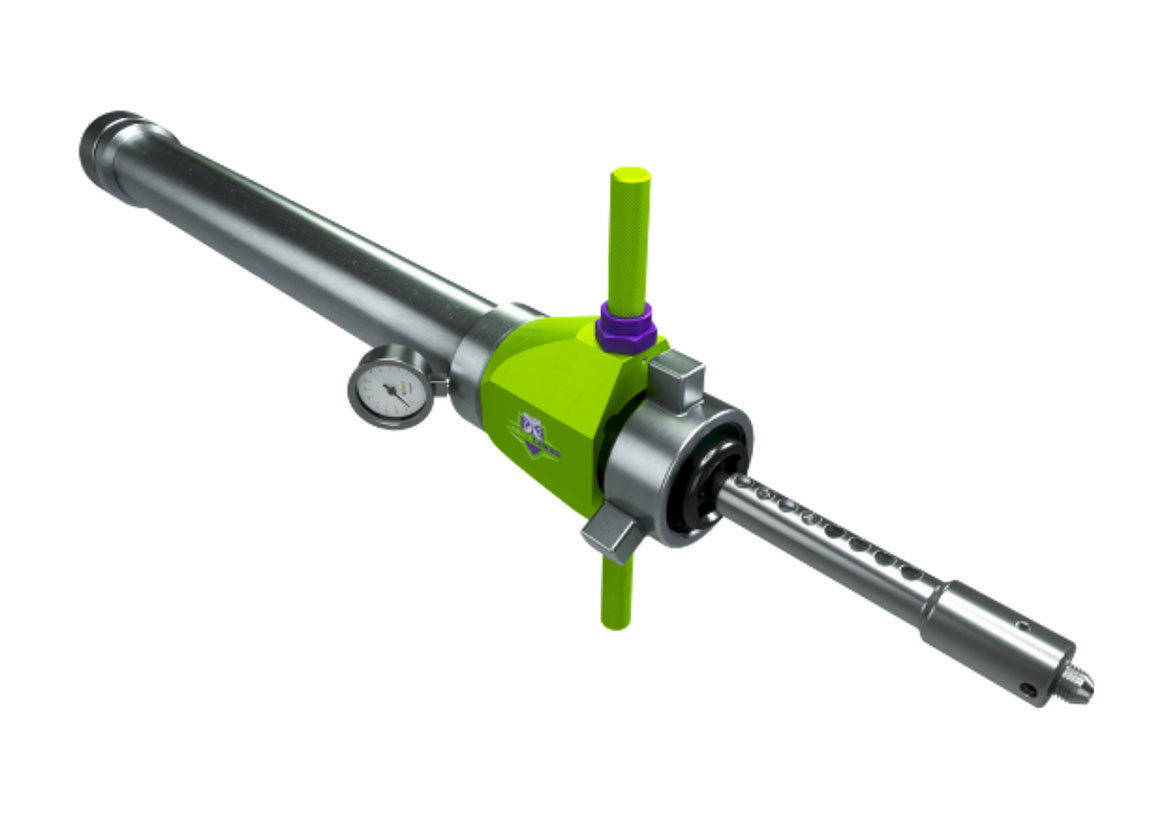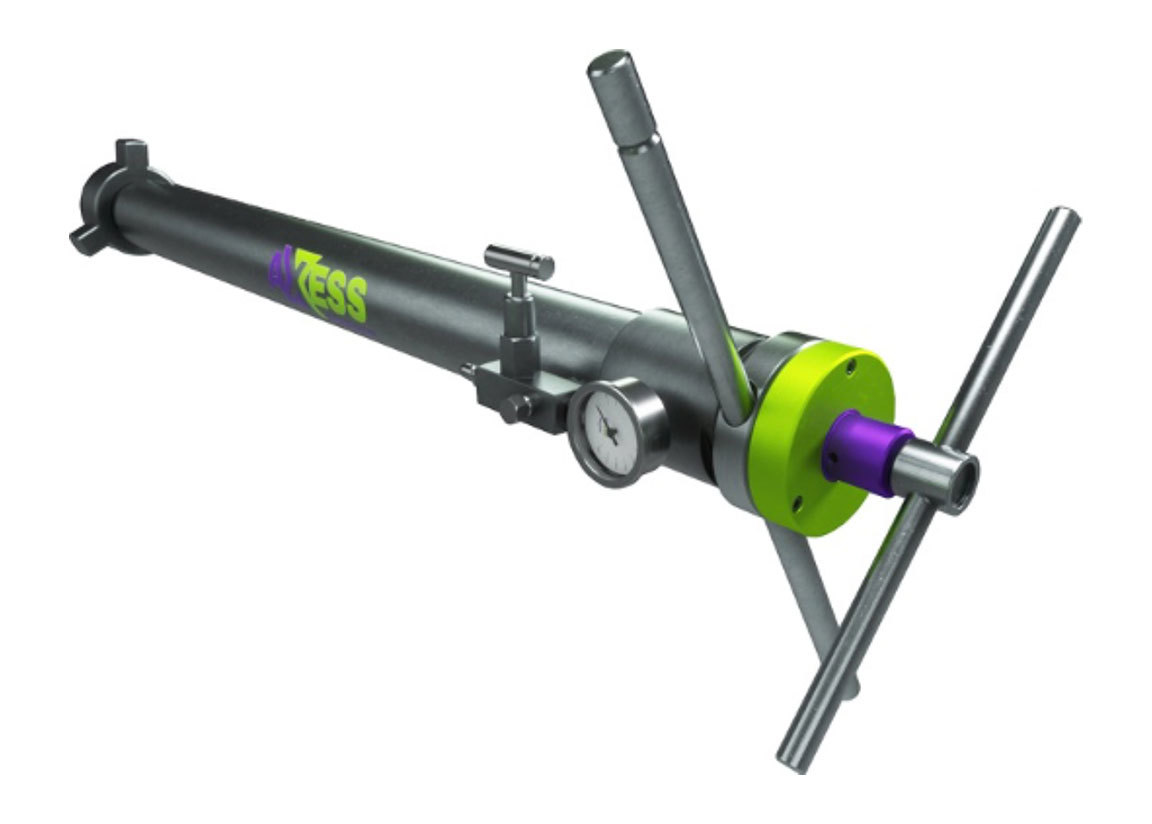 Lower Pressure 1" Retractable Access System
The Axess Corrosion 1" Retractable Access System provides a complete solution for the online safe, reliable installation of coupons, probes, chemical injection and sampling devices on piping, and vessels at pressures of up to 1500 PSI (103 Bar) and temperatures up to 260°C (500°F).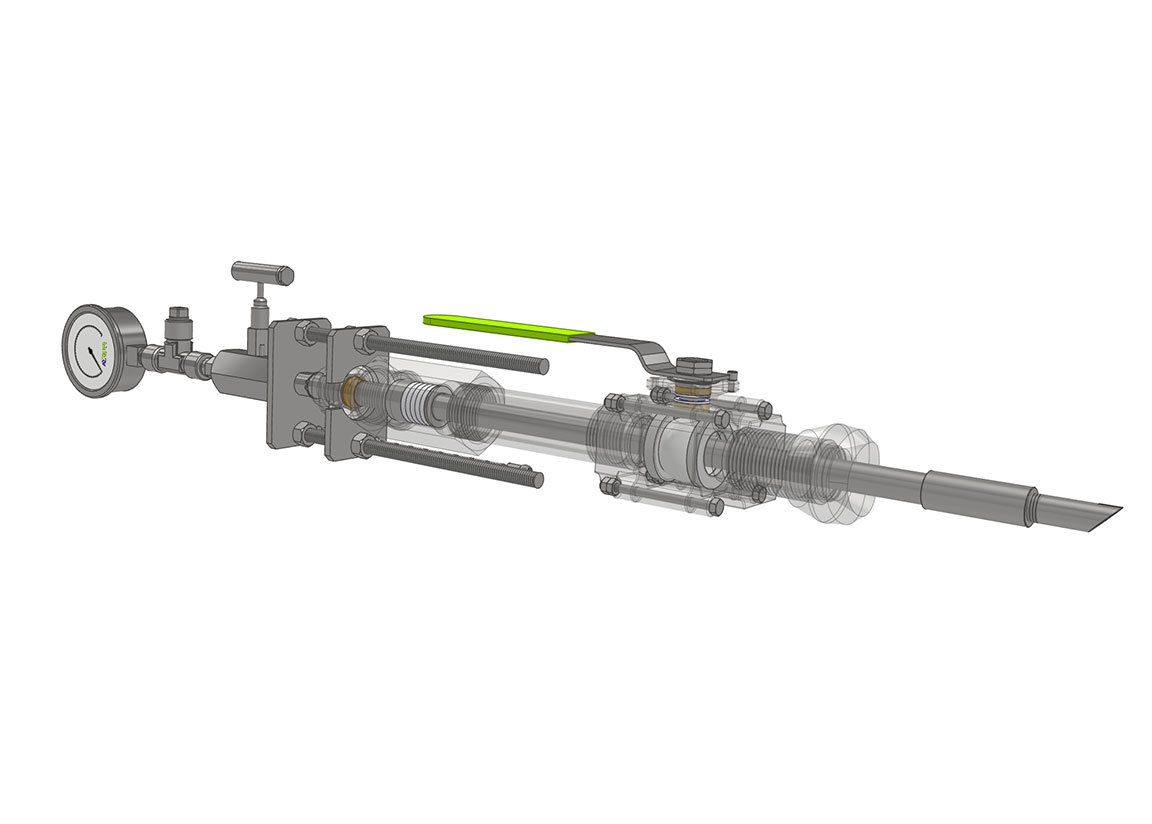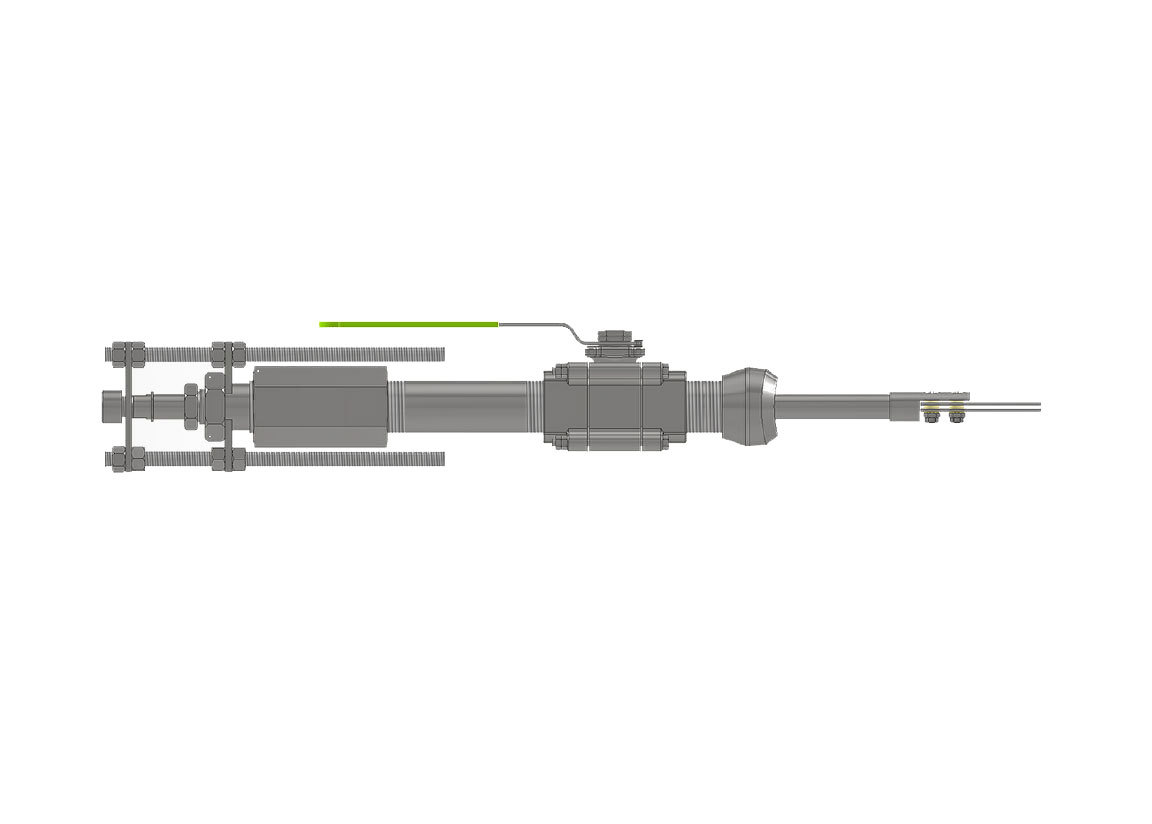 AXHP Coupon Holders
Designed for use with our AXHP access systems and allow the insertion and removal of corrosion coupons in pressurized piping systems up to 10,000psi. These are installed through permanently mounted access fittings allowing installation and replacement of coupons without the requirement to isolate process pressure avoiding expensive isolation and shutdowns.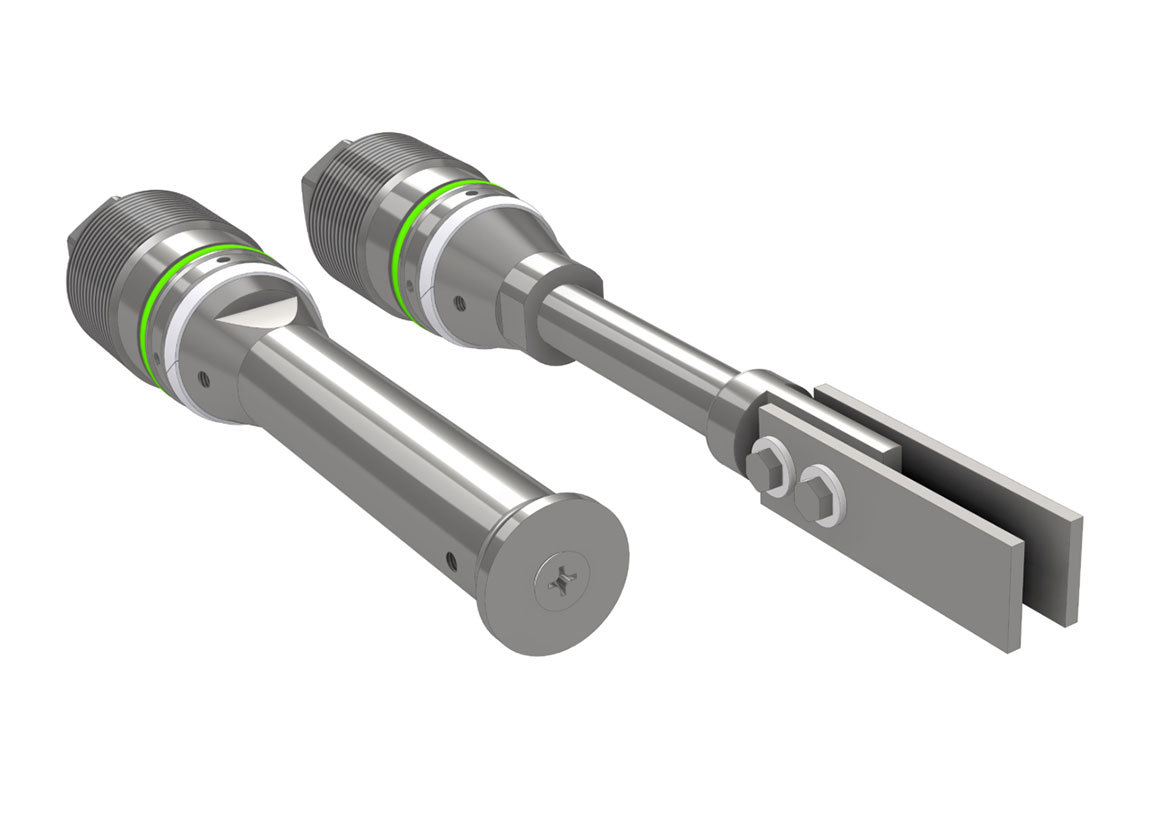 AXLP Coupon Holders
Designed to allow the insertion and removal of corrosion coupons in pressurized piping systems up to 1,500psi / 103bar. The assembly is connected to a permanently mounted full port valve allowing the operator to install or remove the holder without the requirement to isolate process pressure and avoid expensive isolations or shutdowns.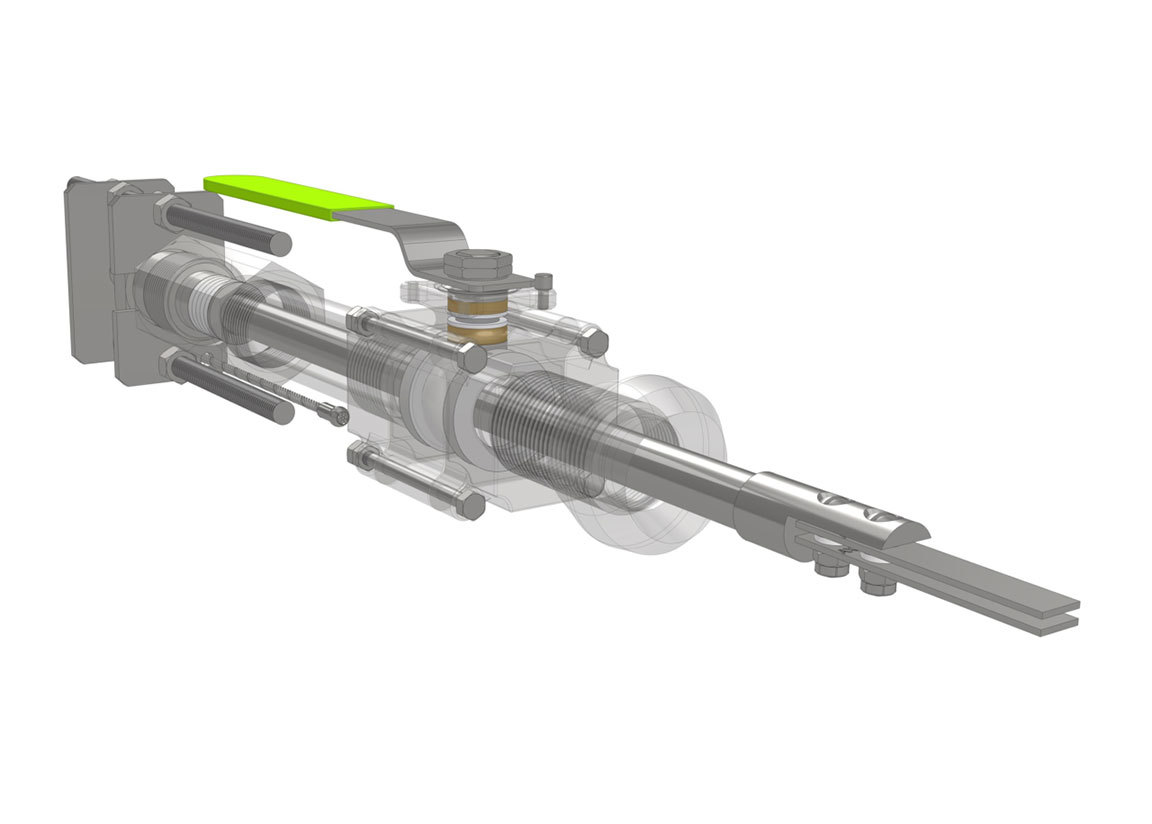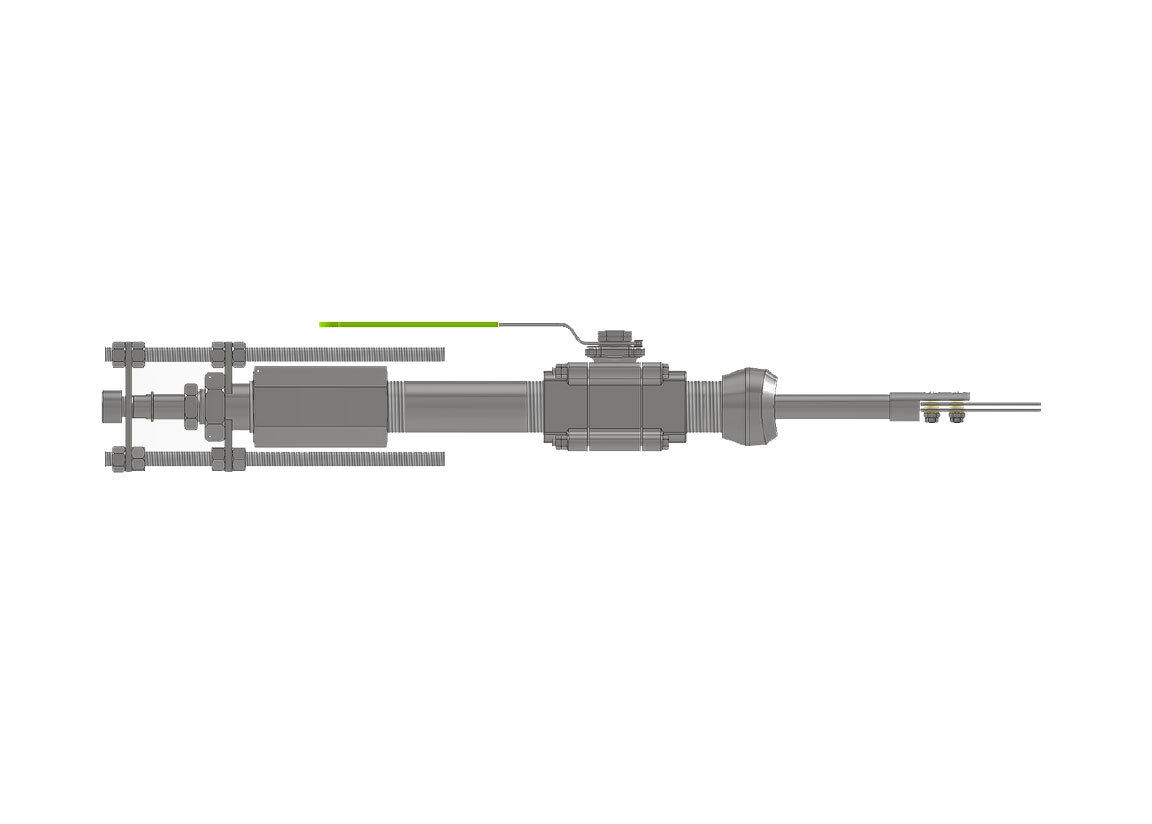 Data Collection Unit
High resolution, battery powered, corrosion monitoring instrument capable of reading all types of electrical resistance (ER), linear polarization resistance (LPR) and galvanic probes. Operated with an integrated menu driven screen for ease of use, providing rapid measurements of metal loss for electrical resistance probes, corrosion rate for linear polarization resistance probes, and current or potential for galvanic probes.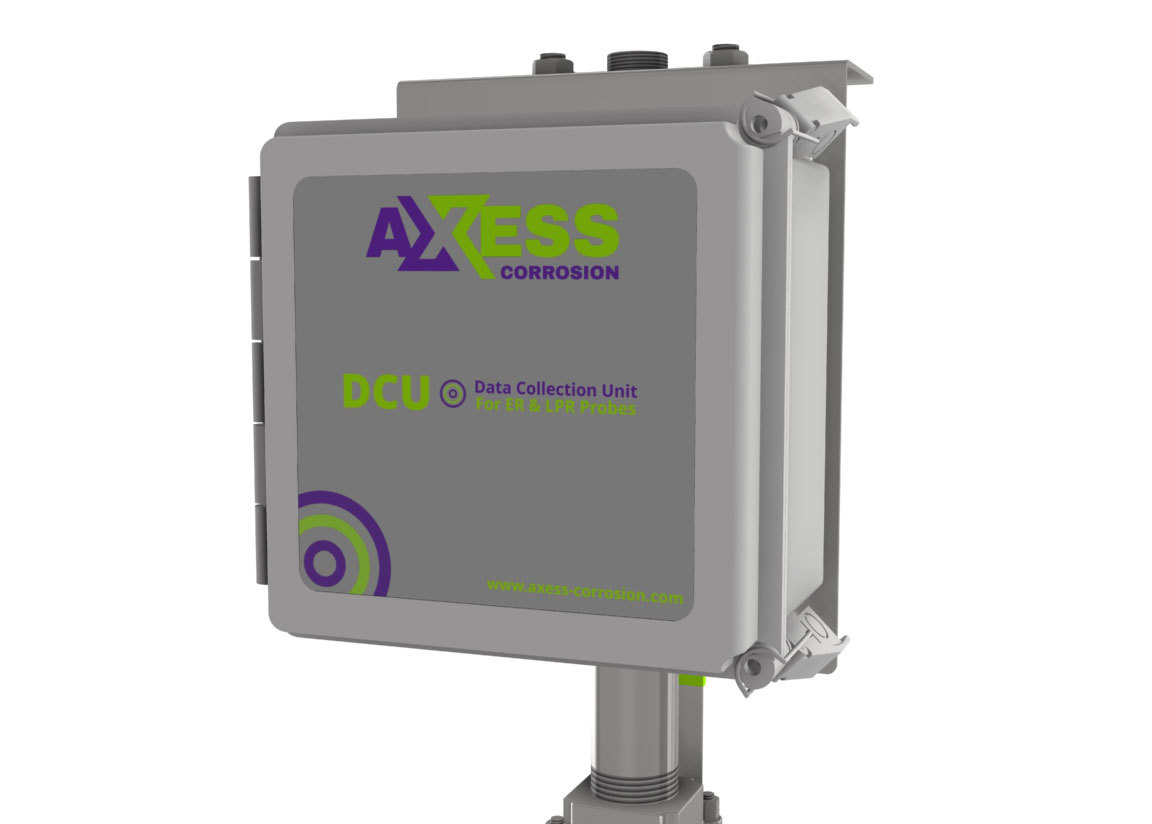 High Resolution Wired Transmitter
High resolution, multi-functional on-line corrosion monitoring instrument. The high-resolution, 20-bit measurement provides a fast response, obtaining corrosion rates in hours instead of days. Multi-function and can read all types of Electrical Resistance (ER), Linear Polarization Resistance (LPR) and Galvanic probes. Available with RS458 Modbus, 4-20mA or HART outputs.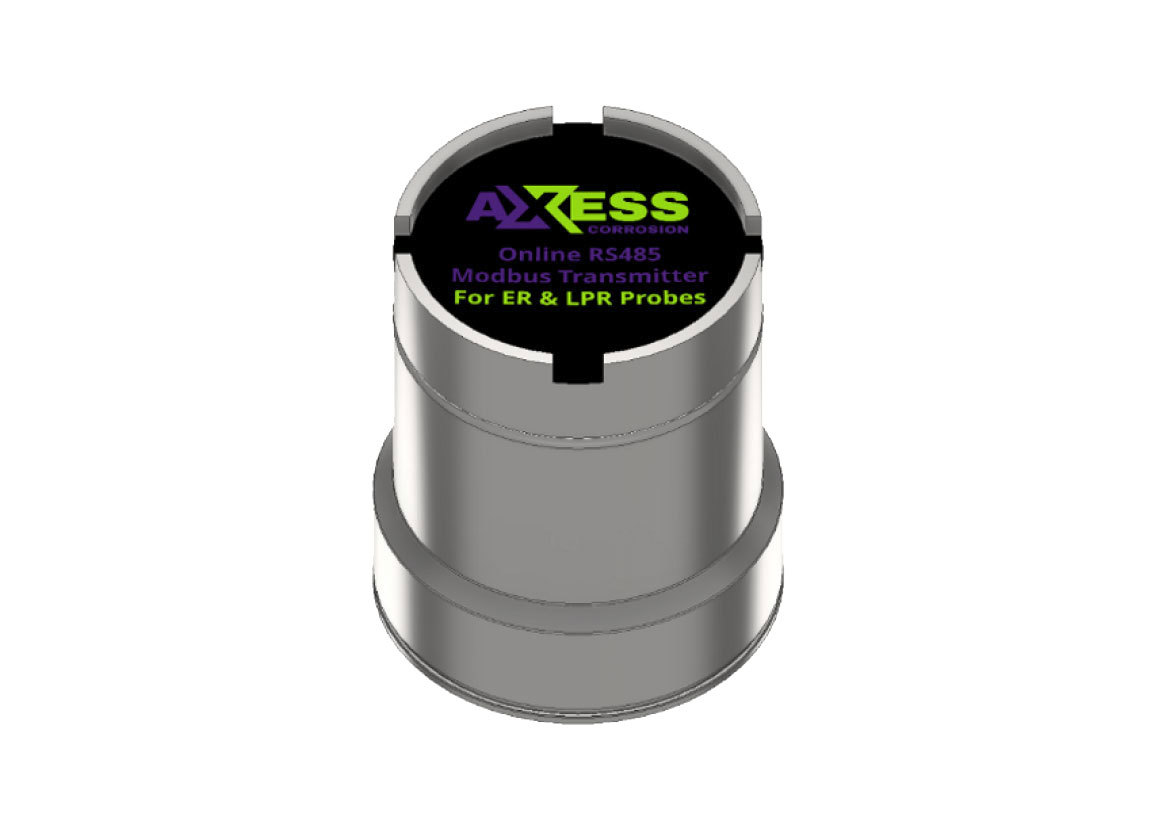 Wireless and Remote Monitoring
Axess offers a wide range of wireless and remote monitoring solutions utilizing intrusive Electrical Resistance (ER), Linear Polarization Resistance (LPR), and Galvanic probes and non-intrusive ultrasonic pipe wall thickness monitors. Systems are tailored around specific customer and site requirements using industry standard WirelessHART protocol for local deployments and 900MHz radios, or cellular communications for remote monitoring.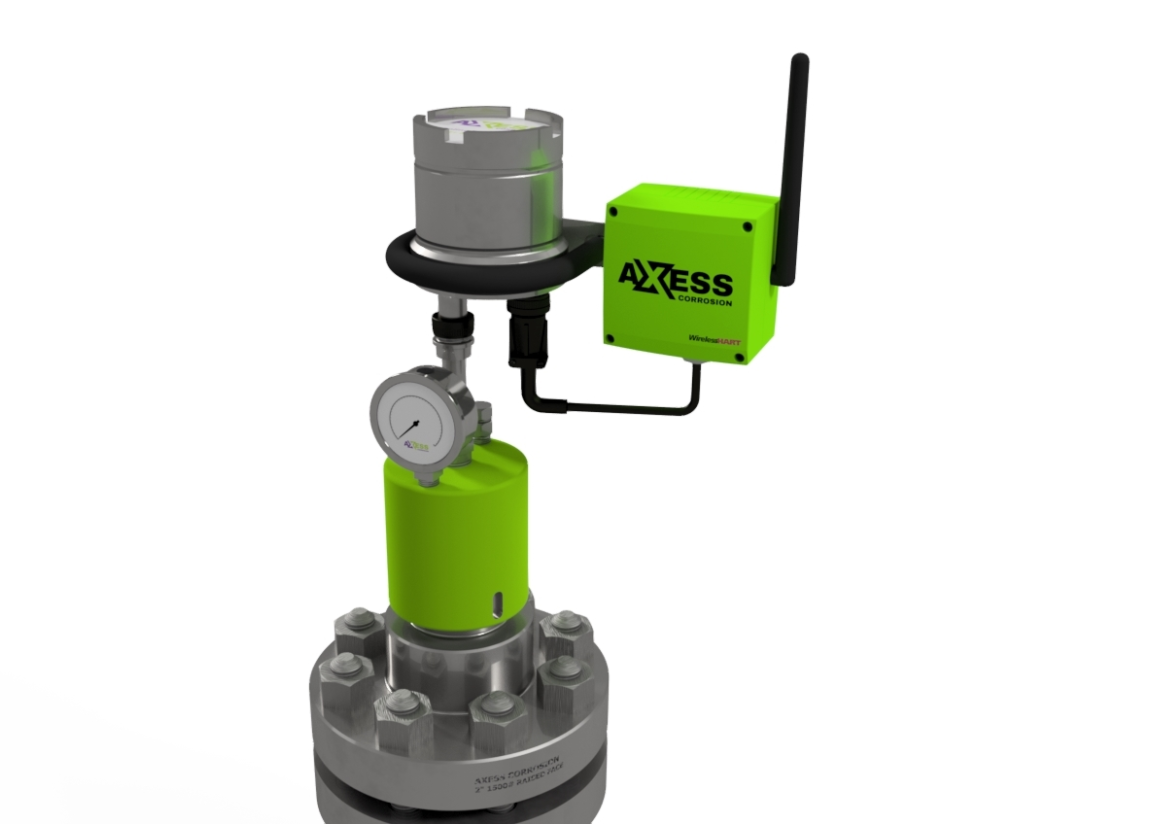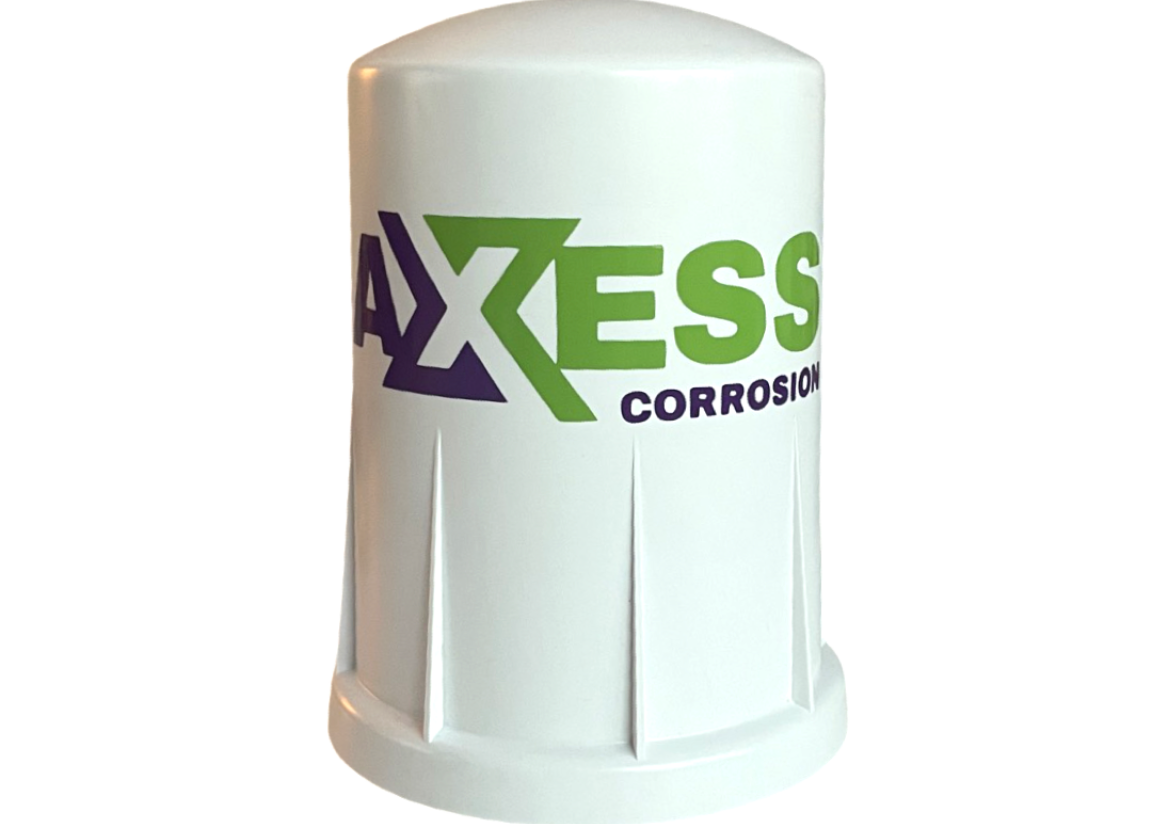 Electrical Resistance (ER) Corrosion & Erosion Probes
Early detection of changes in corrosion is key to implementing and optimizing a robust corrosion control program. The Axess range of ER probes and instrumentation provides a highly sensitive method of detecting corrosion and erosion events by monitoring small changes in the electrical resistance of a metal element directly exposed to the process.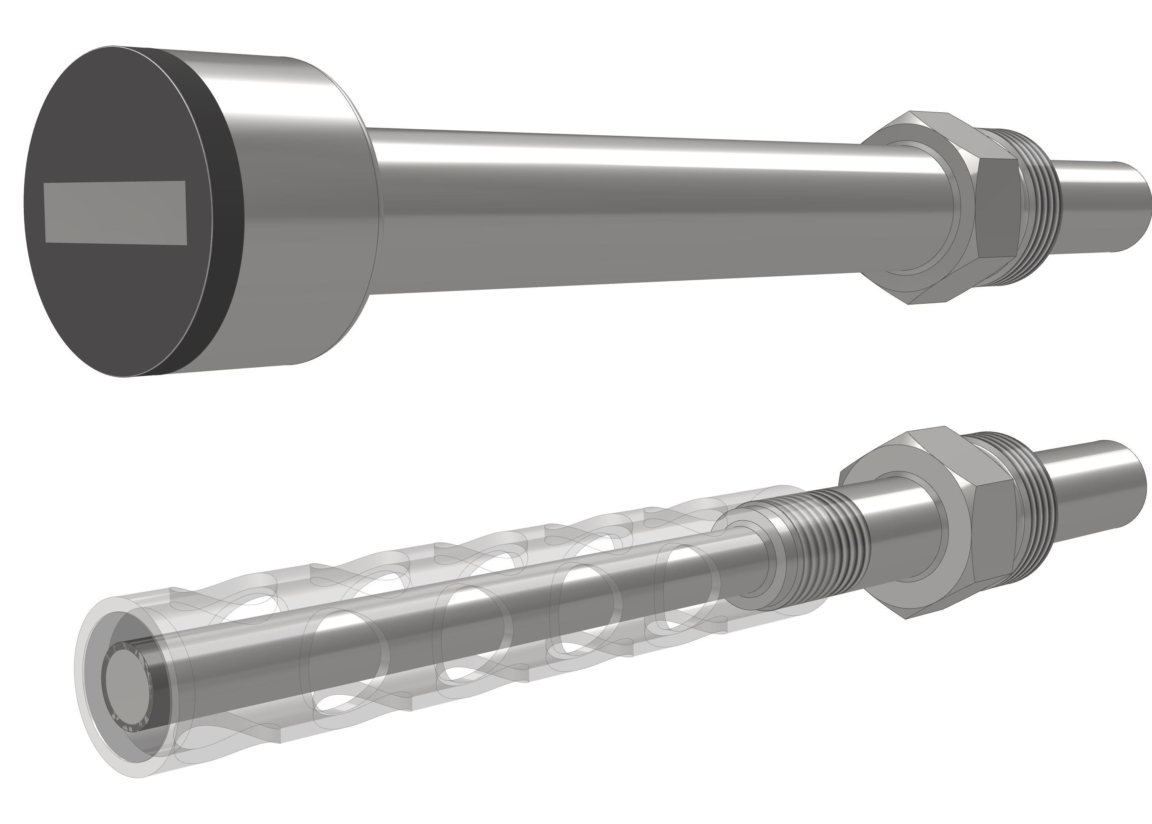 Linear Polarisation Resistance (LPR) Probes
The LPR technique allows the calculation of corrosion rate between anodic and cathodic half-cells where the connecting medium (the solution) is conductive. Measurements are made by applying a small voltage, usually between 10 and 30 millivolts, to a corroding metal electrode and measuring the resulting current flow. The ratio of voltage to current - the polarisation resistance - is inversely proportional to the corrosion rate.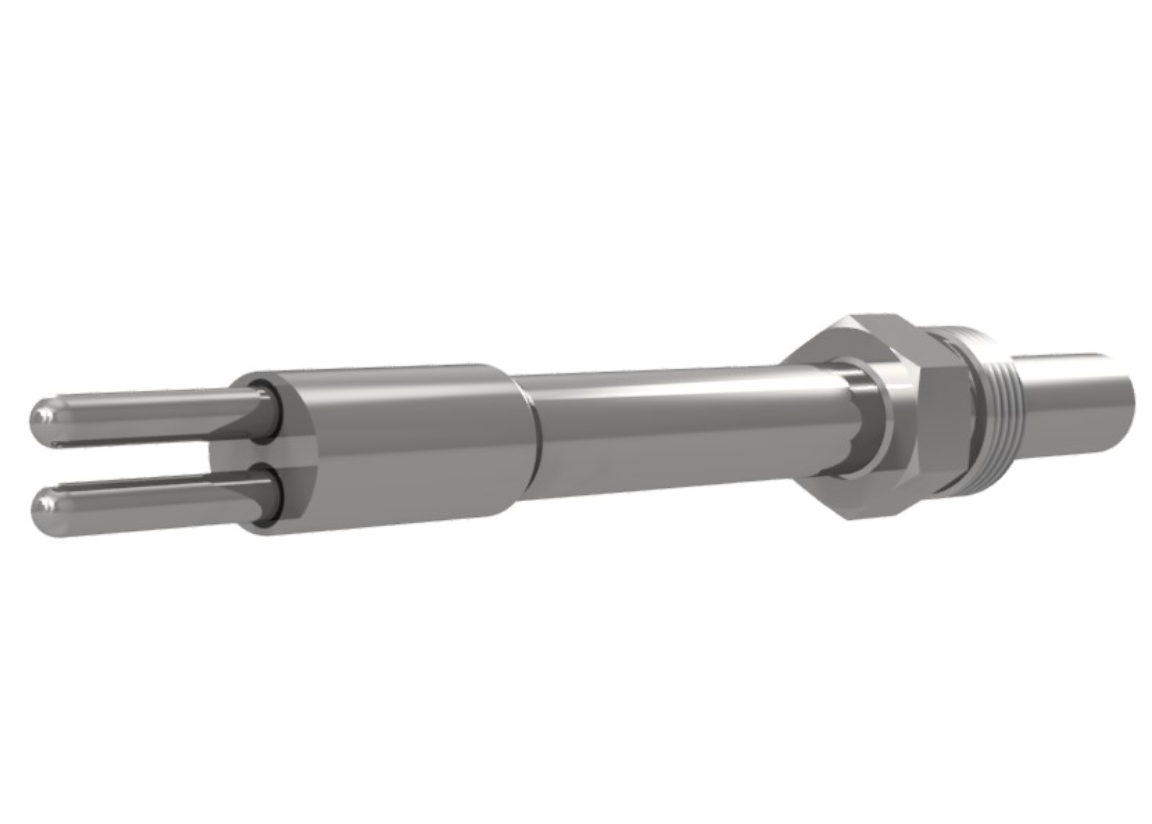 Kamikaze™ Sand Erosion Probe
The Kamikaze™ sand erosion probe is designed to monitor erosion in flowlines. Impingement effects of sand or other abrasive materials on interior surfaces can lead to rapid and severe internal pipe wall metal loss. Pipe bends or reduced diameter sections are most prone to erosion effects.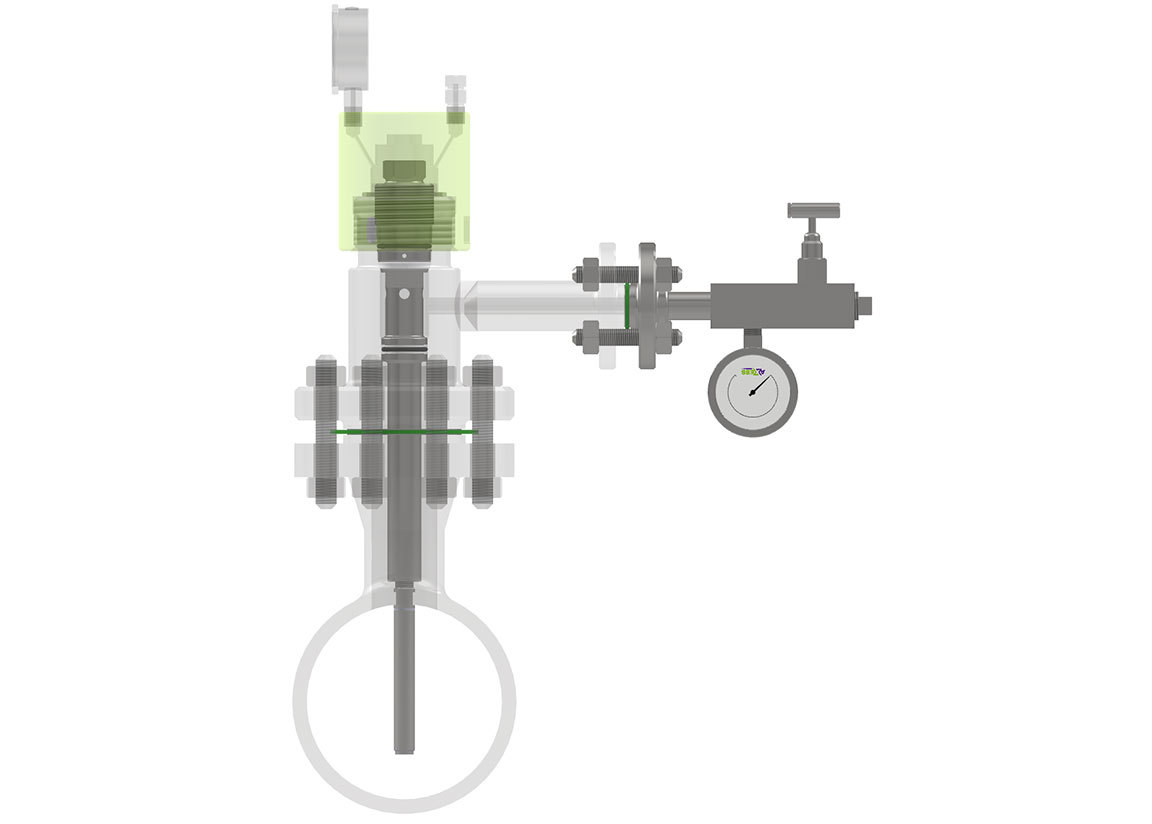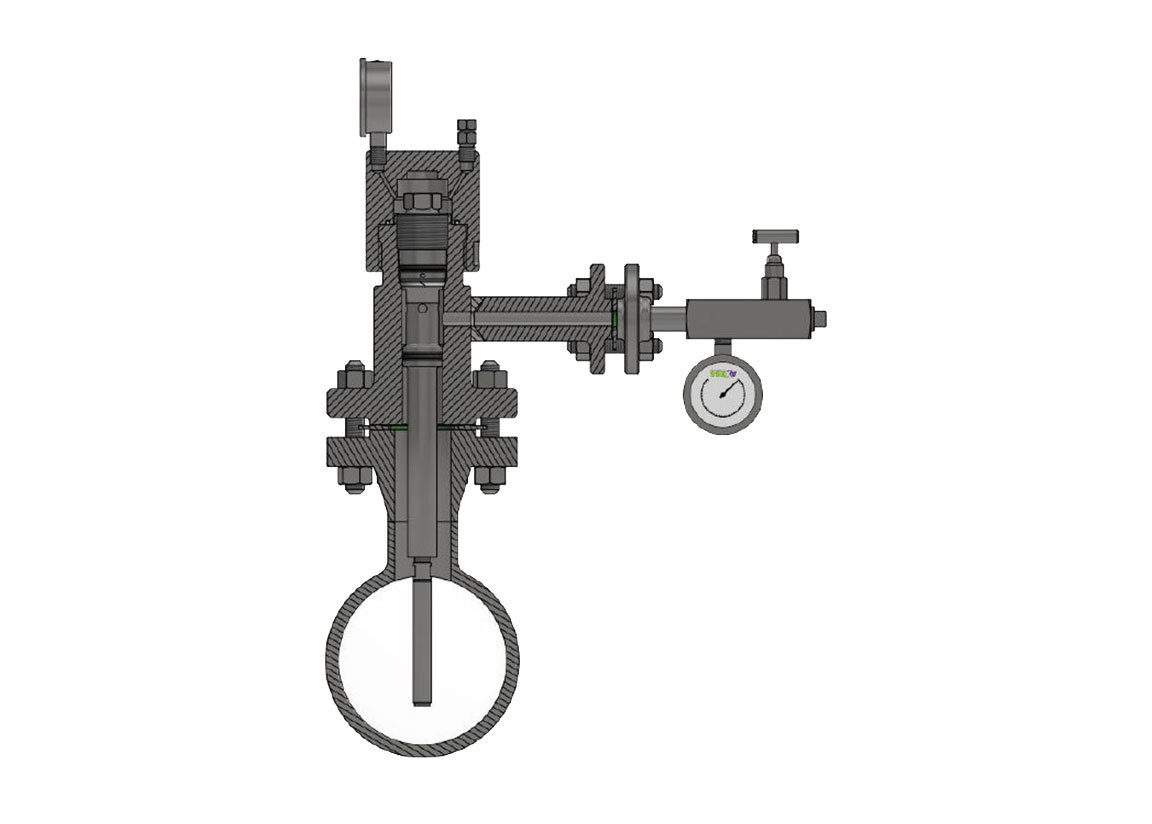 Hydrogen Probes
Hydrogen atoms often produced in acidic environments can permeate through steels and are released as hydrogen molecules which lead to hydrogen induced cracking and hydrogen blistering. Intrusive Hydrogen probes make use of the fact that the released hydrogen gas will lead to pressure build up.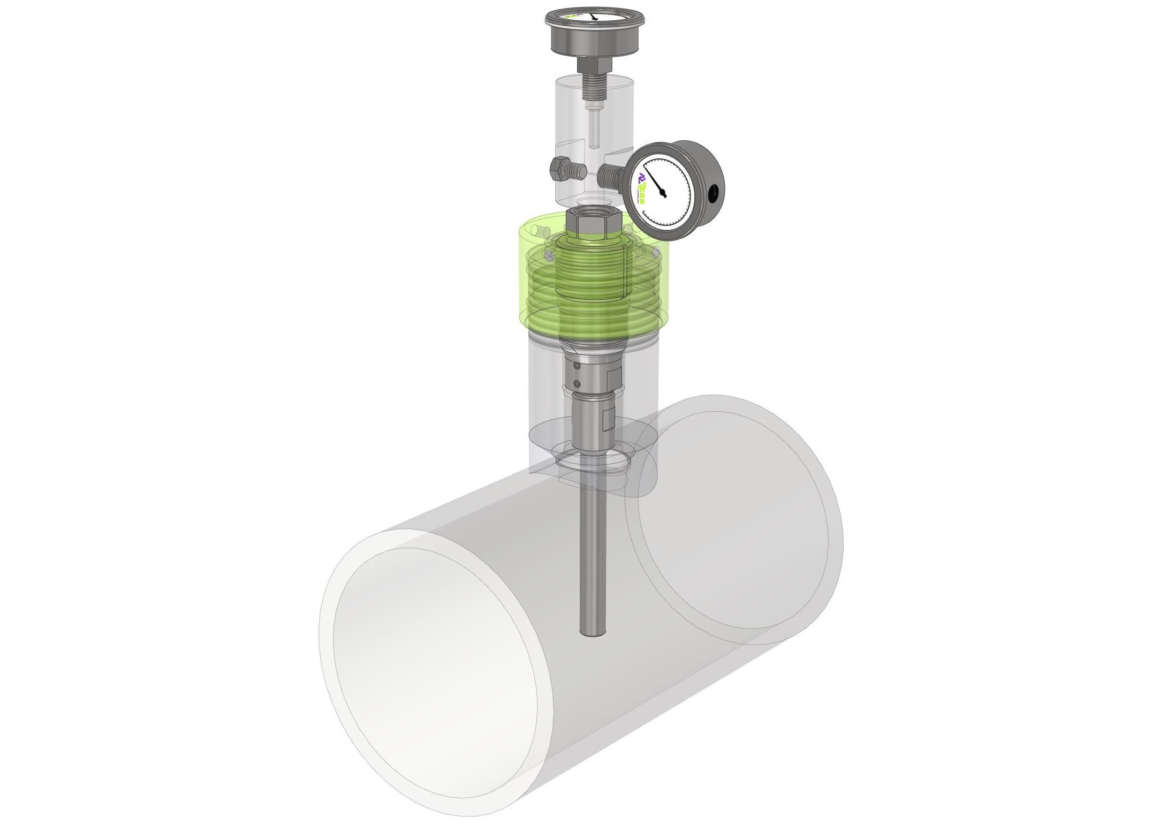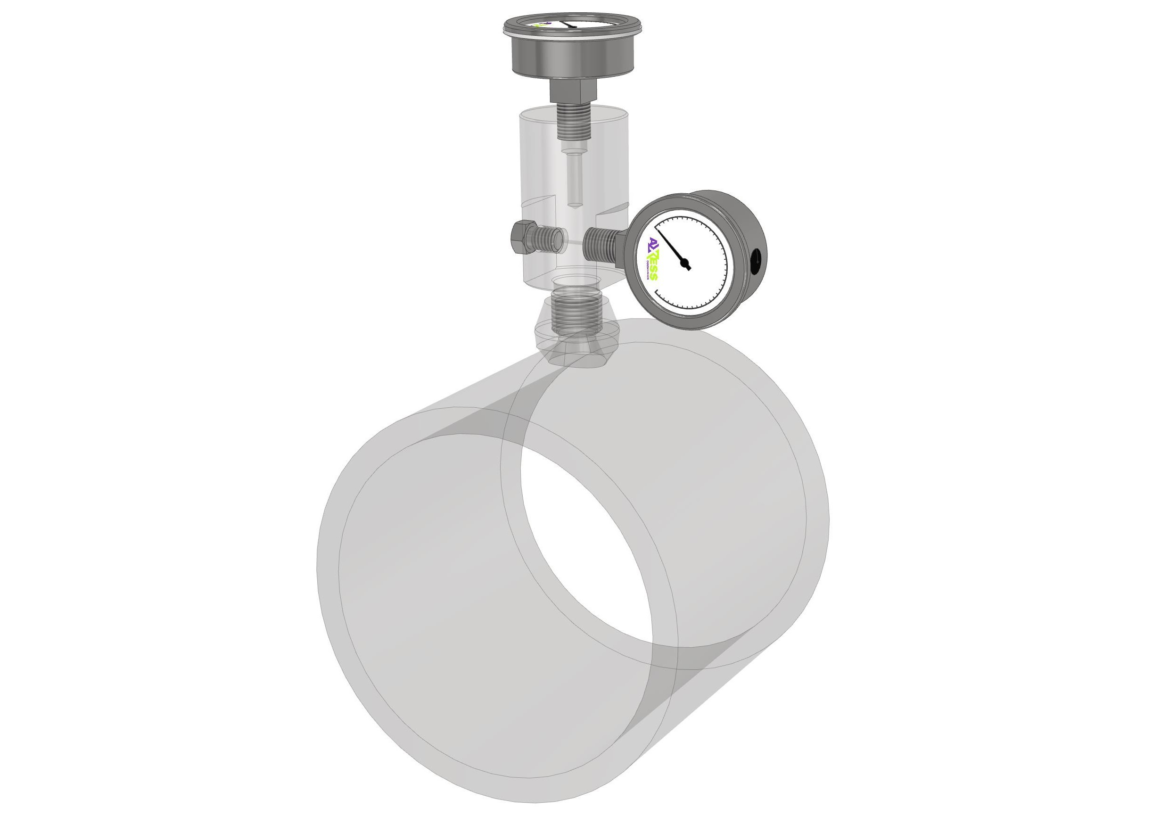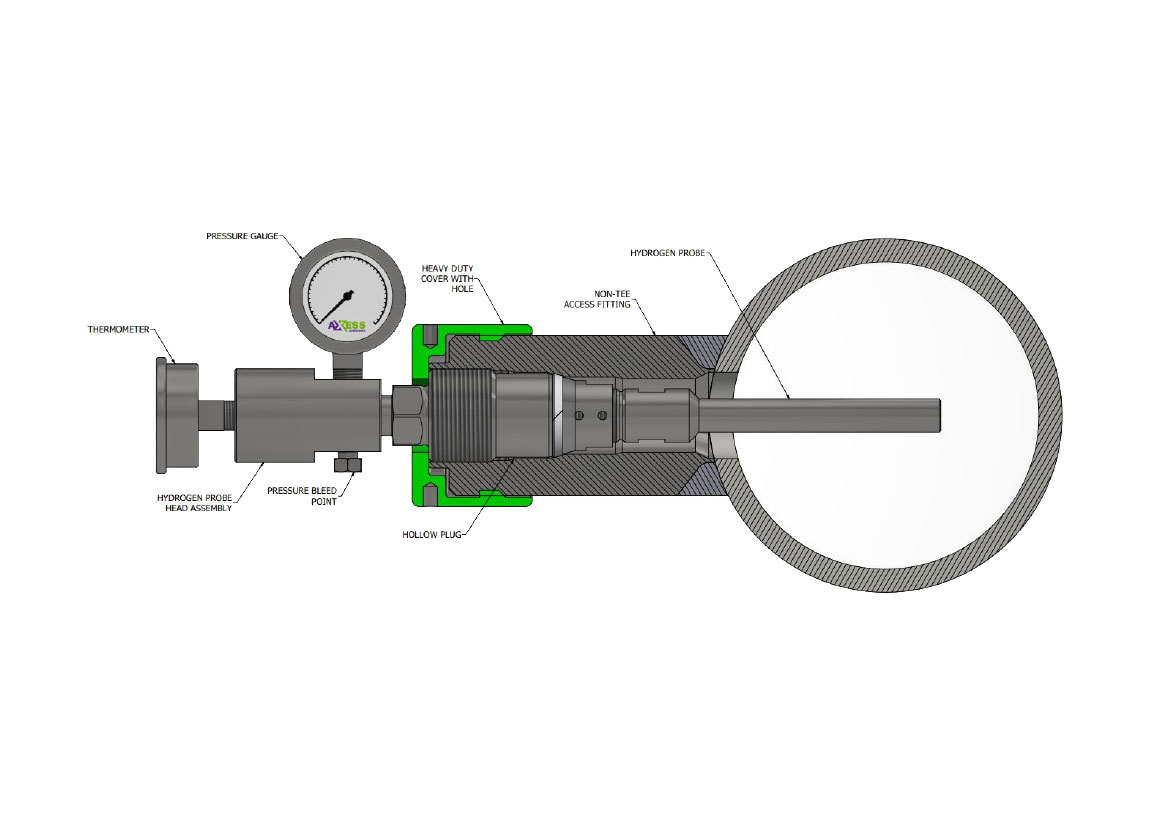 High Temperature Non-Intrusive Monitoring
High temperature, non-intrusive wall thickness solutions for in-service corrosion and erosion monitoring. The system comprises of high temperature, ultrasonic transducers, permanently mounted to process pipework, vessels and other structures coupled with a range of instrumentation options from spot reading, through to online, real-time wireless monitoring using industry standard WirelessHART protocol.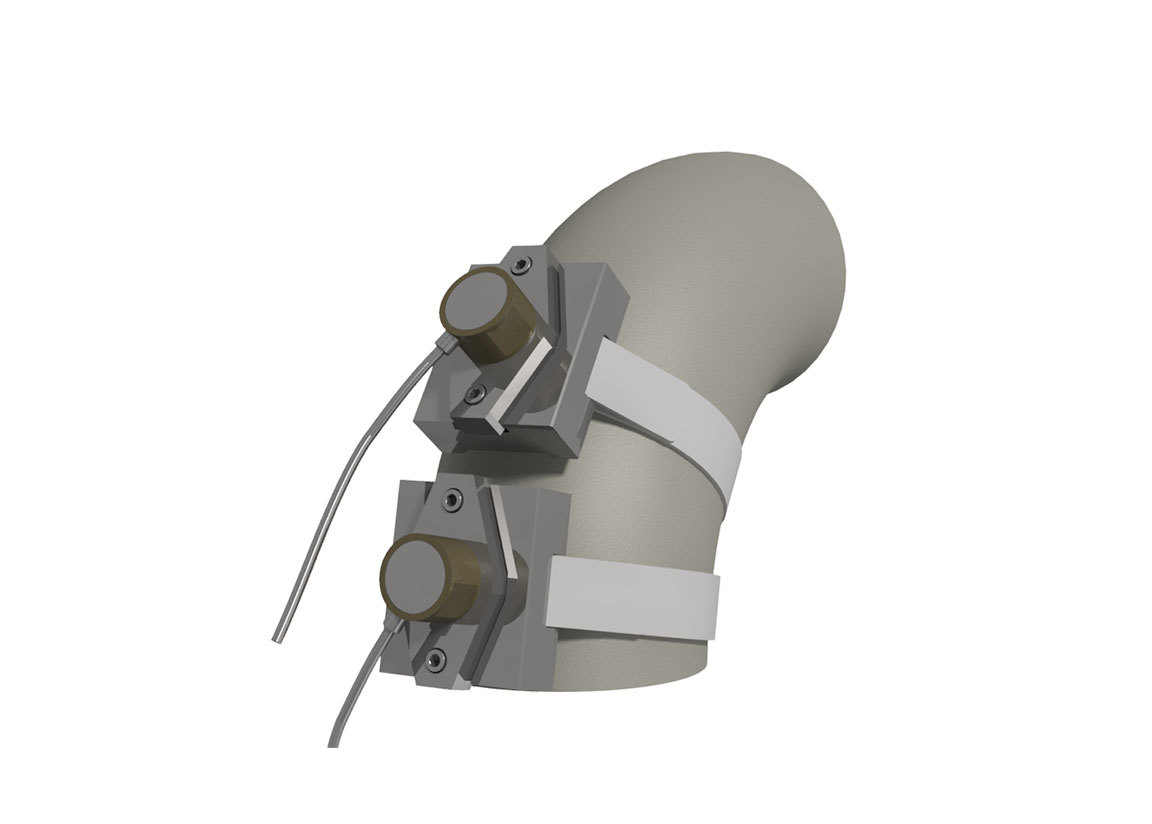 AXBIO Bio-Film Coupon
Axess-Corrosion offers a range of bio probes for monitoring of Microbiologically Influenced Corrosion (MIC) in high and low pressure systems. MIC often goes undetected in many industrial systems, but its importance should not be underestimated or ignored as microorganisms, including bacteria, algae, and fungi can accelerate corrosion by up to 1000 times.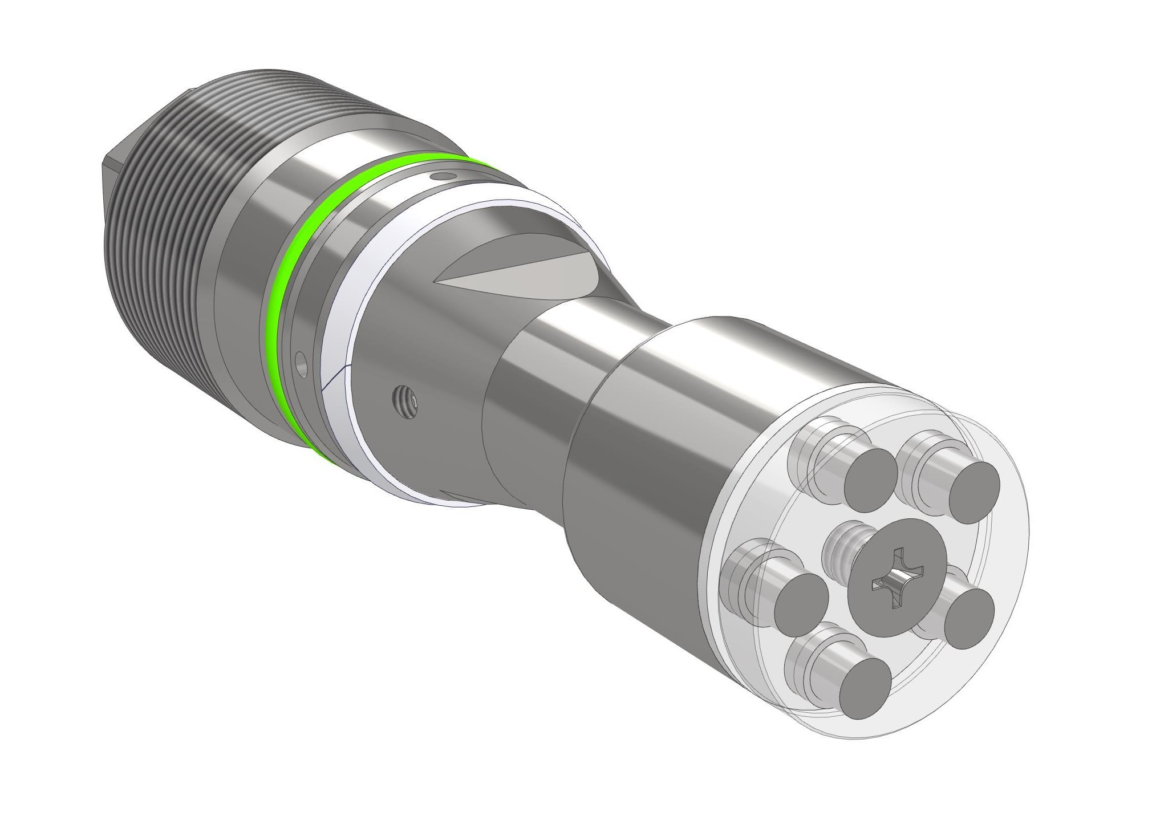 Corrosion Coupons & Electrodes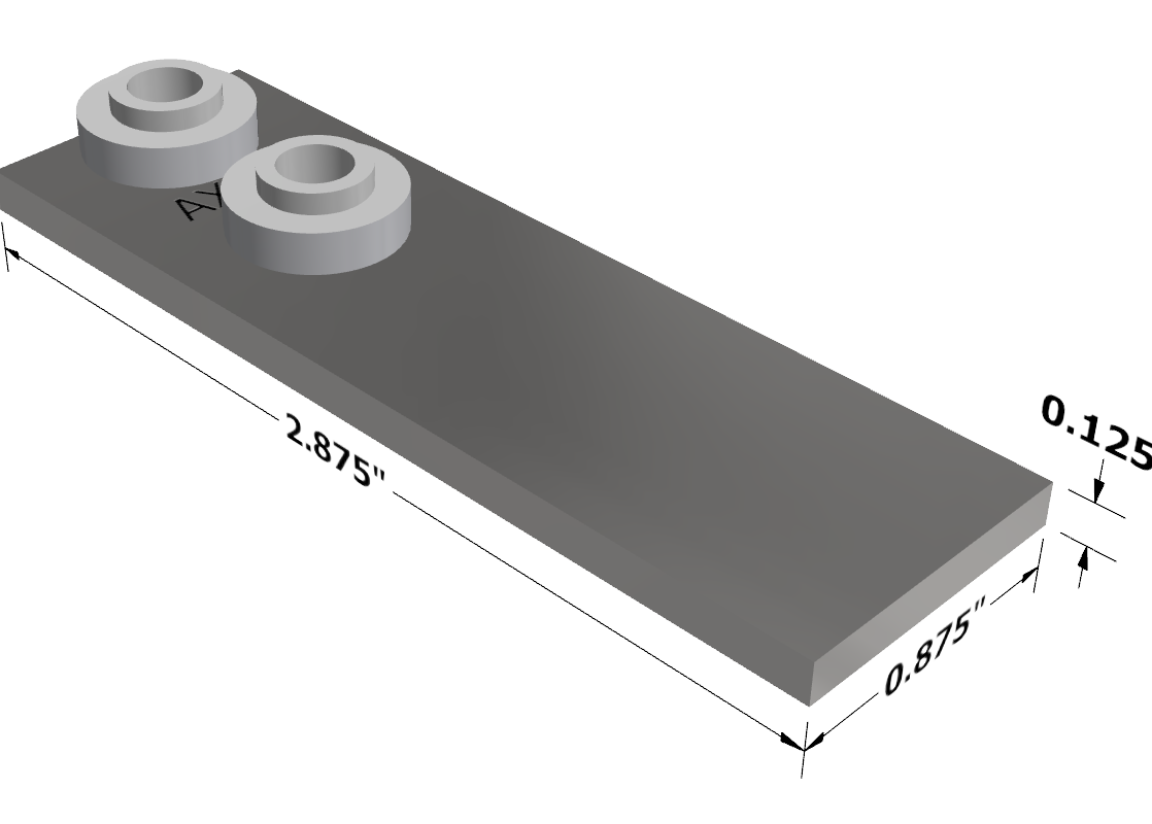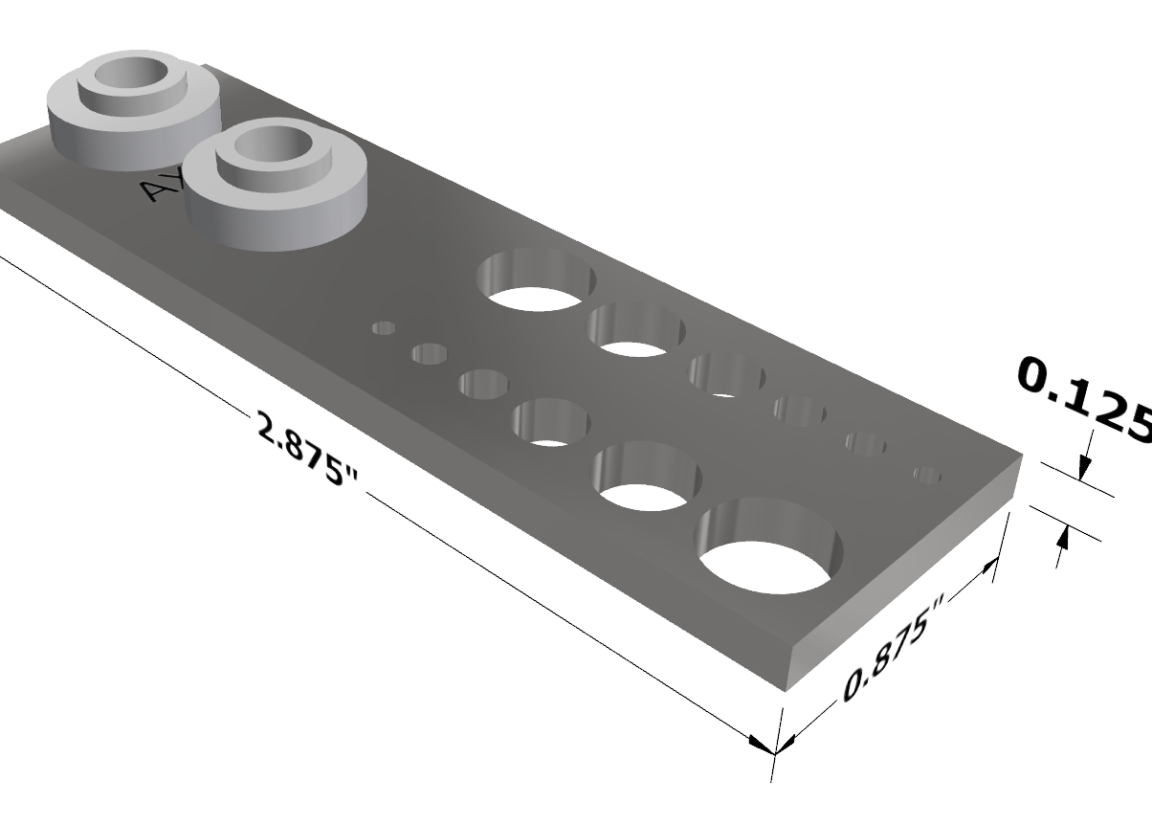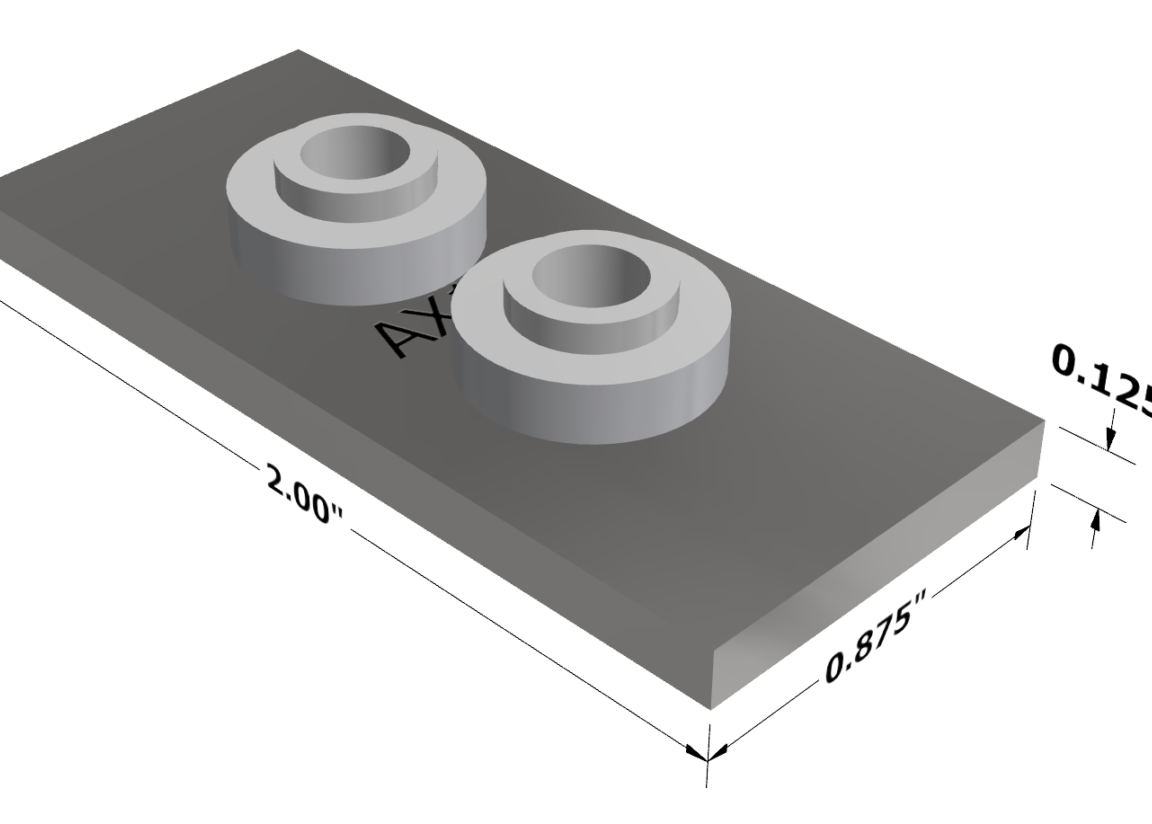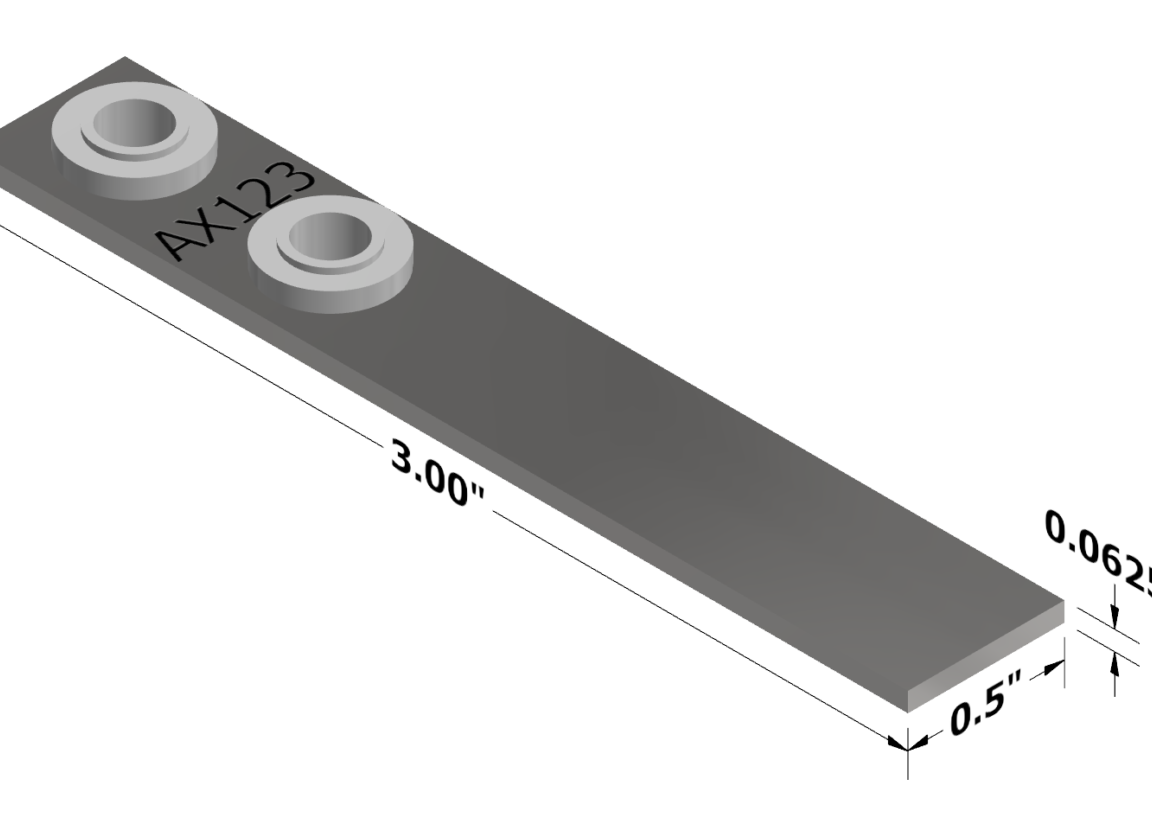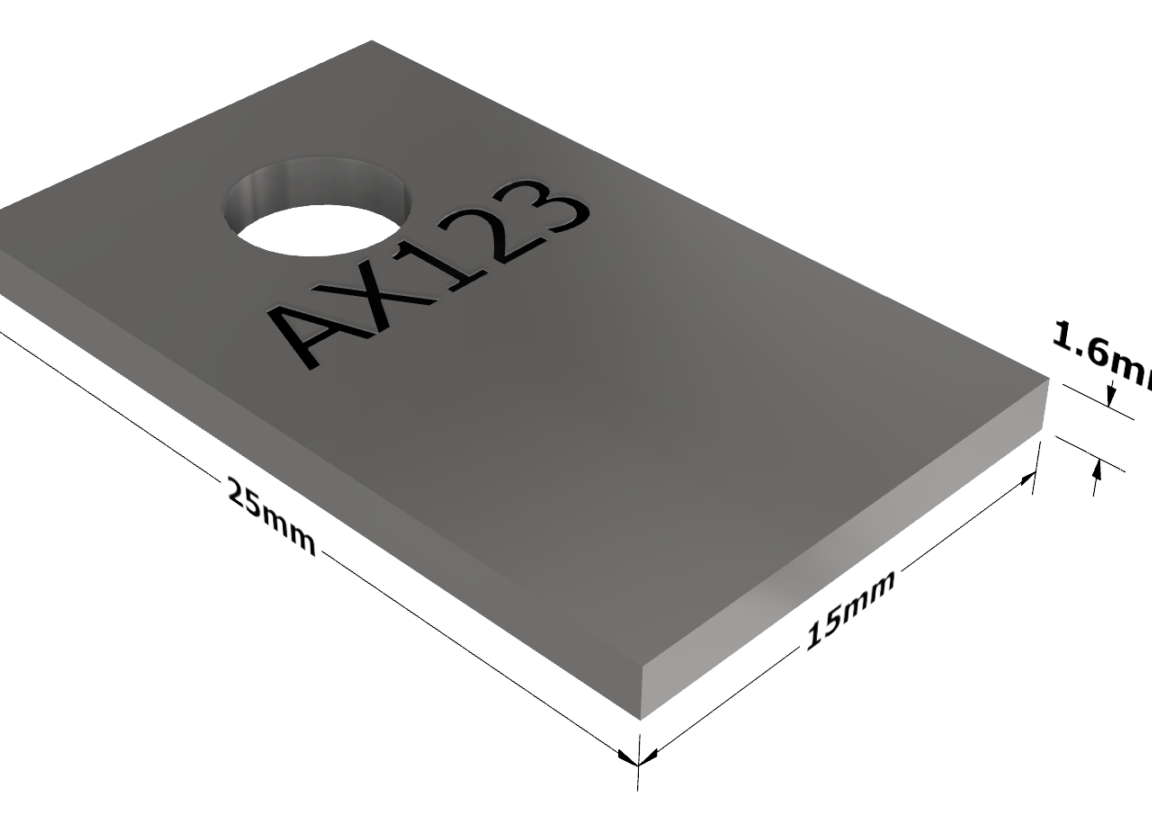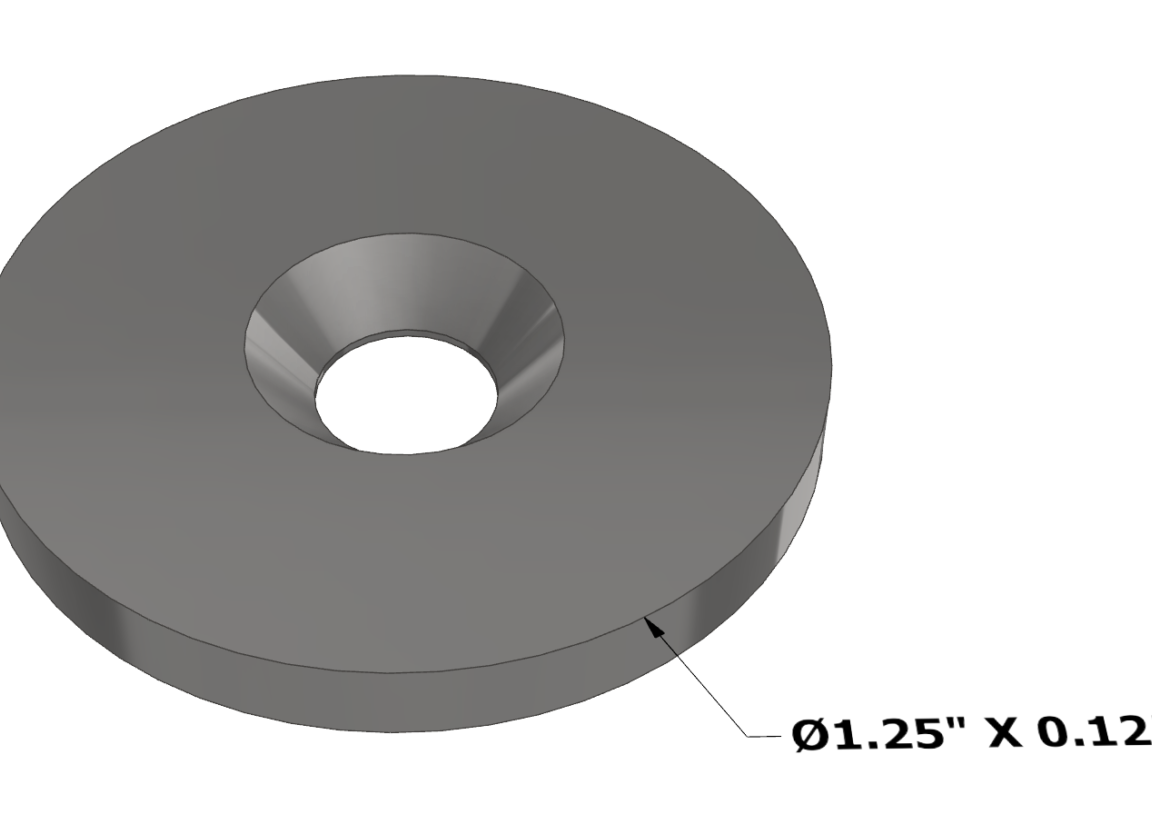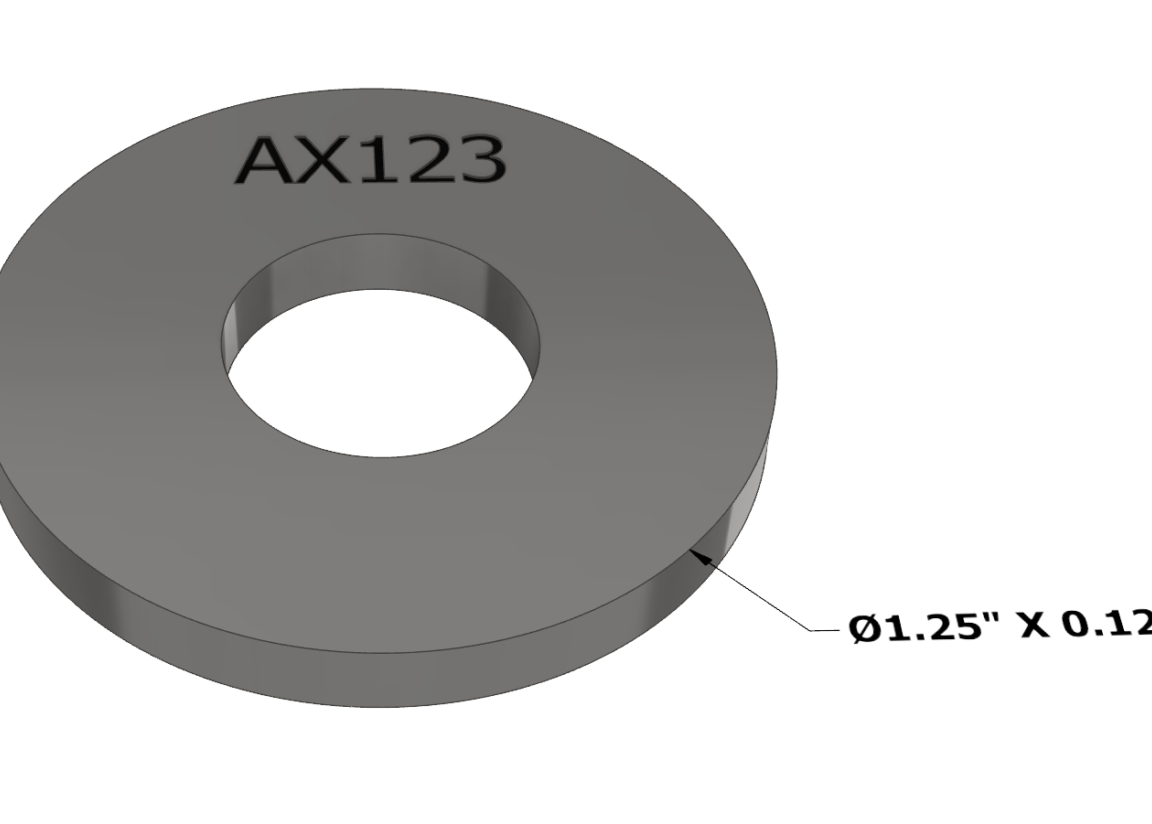 Where to Monitor
There are many factors to consider when selecting suitable locations for the installation of Corrosion and Erosion Monitoring and Chemical Injection points. Pipe geometry, flow conditions and process fluid can all influence the occurrence and the development rate of corrosion and erosion within a facility, as well as effecting the rate at which chemicals mix and disperse within the process. The following is therefore intended only to provide additional factors for the site corrosion engineering, and integrity teams to consider when selecting optimum locations for new injection and monitoring installations and should not be used as the sole criteria. In some instances, additional site-specific factors may take priority over the below criteria or prevent the full criteria being met. For these cases it is usually still beneficial to install as close to the optimum criteria as possible.


Corrosion Monitoring Devices
Corrosion monitoring locations should be selected by the plant corrosion engineer / integrity team based on high risk areas identified from previous experience, calculation/simulation or found during manual inspections. Some common examples include:
Multiphase processes, bottom of the line monitoring with flush devices, are typically selected to monitor the water phase as this is often the most corrosive. Similarly, dog legs, and low points are frequently selected for this reason.
Wet gas lines – condensed water can often accumulate at the top of the line causing localised corrosion, particularly in sour service. Flush top of the line devices can therefore be used to monitor for this.
For centre of the line monitoring of horizontal lines, or for monitoring within vertical lines, tubular element probes are often selected. For higher flow rates it is recommended that wake frequency or drag calculations are performed and devices sized accordingly.
Ideally monitoring devices should be installed at a minimum distance of 10x pipe I.D. downstream of any chemical injection point to allow the chemical to mix within the process prior to reaching the probe element.
Additional monitoring points can be located at any point where the process may change such as downstream of branch connections where additional process streams are introduced into the process, and at the end of the line to ensure that chemicals are still effective throughout the piping system.
In instances where more than one method of intrusive monitoring device is used (probe and coupon), access points should be separated as follows:
Flush devices should ideally be a minimum of 1ft apart centre to centre to allow for adequate clearance for online servicing.
Intrusive devices should ideally be located a minimum of 3 x pipe ID apart to account for any turbulence caused by the upstream device.
Erosion Monitoring Devices
Erosion monitoring device locations should be selected based on the highest risk areas determined by the plant corrosion engineering / integrity teams based on previous experience, simulation or areas found during manual inspections.
Locations where the process is flowing at a higher velocity such as downstream of the choke are often considered to have an increased risk for erosion, particularly where the presence of sand has been detected previously or may be suspected/expected. Other areas at high risk for erosion may include locations with rapid changes in direction such as small radius bends, and T-sections.
Generally, ideal locations for intrusive erosion monitoring devices are centre of the line at a minimum of 10 x pipe ID downstream of bends, or T-sections where flow velocity and sand concentration may be higher. As with other intrusive devices, wake frequency/drag calculations can be considered when determining maximum device lengths.
For non-intrusive devices, monitoring locations may include outside radius of bends, and outside and inside of T-sections and at other high velocity areas where the presence of sand may be known or suspected.
Examples of Where to Monitor on an Upstream Production Facility
Flow Lines - ER (Corrosion), ER (Erosion), Non-Intrusive (Erosion), Coupons, Biofilm
Separator Vessels - ER, Non-Intrusive, Coupons
KO Drums - ER, Non-Intrusive, Hydrogen
Produced Water / Water Injection - ER, LPR, Galvanic, Non-Intrusive, Biofilm
Drain Lines - ER, Non-Intrusive, Coupons
Water Injection - ER, LPR, Galvanic, Non-Intrusive, Biofilm
Glycol Units - ER, Non-Intrusive, Coupons
Compression - ER, Non-Intrusive, Coupons
Flare Lines - ER, Non-Intrusive, Coupons
Export Lines - ER, Non-Intrusive, Coupons
"Since working with the Axess team I have gained considerable knowledge about coupons and really did not have a clue. This has given me information to understand my team's needs and direct them in the most positive way. Axess have worked with me to reduce our cost and give me alternatives that I appreciate."
W.G
SUEZ Water Process Technologies